Our greatest satisfaction is a client that feels they have been serviced well.
The following represent a sample of the projects we have successfully managed.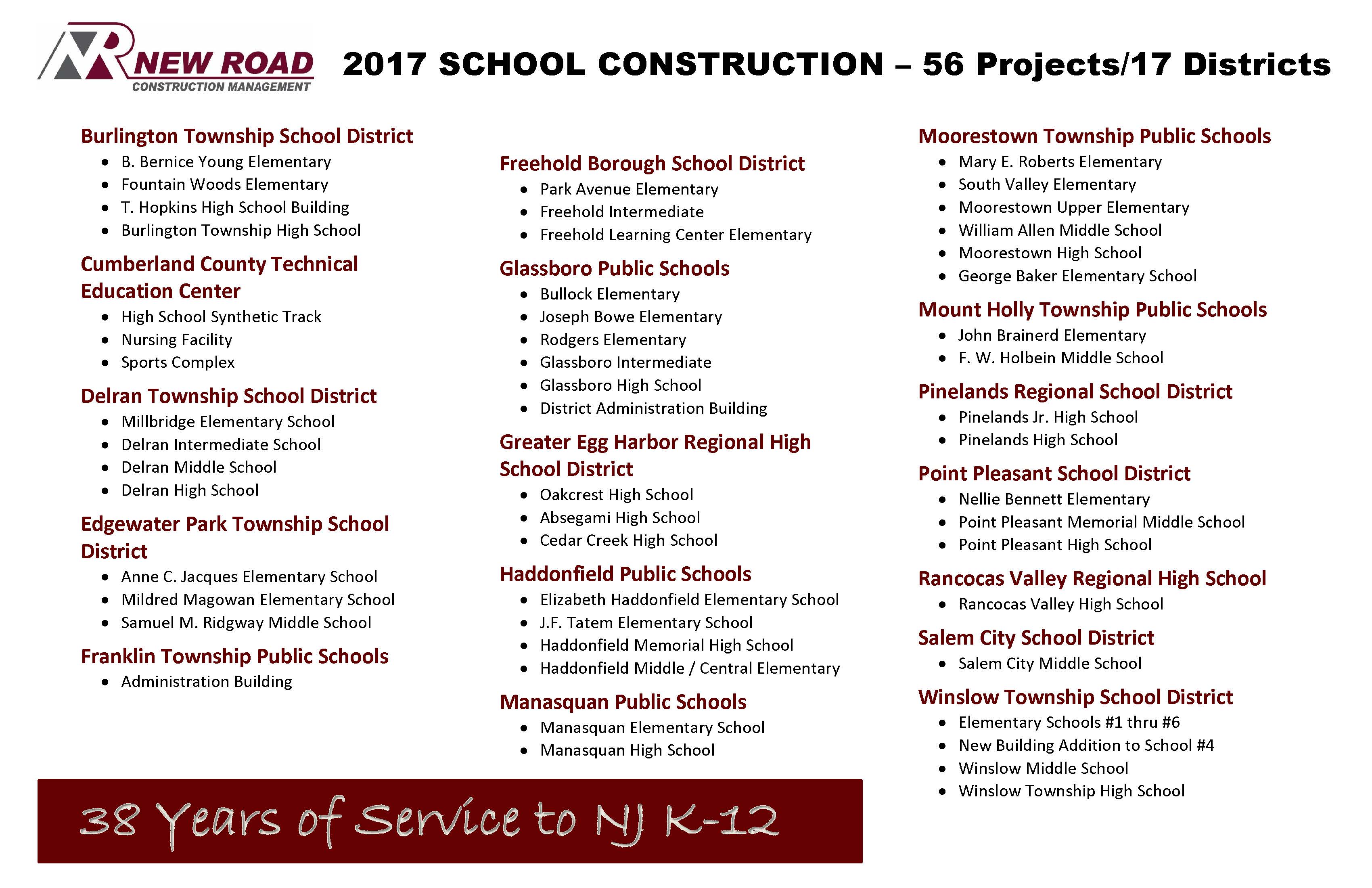 56 PROJECTS IN 17 DISTRICTS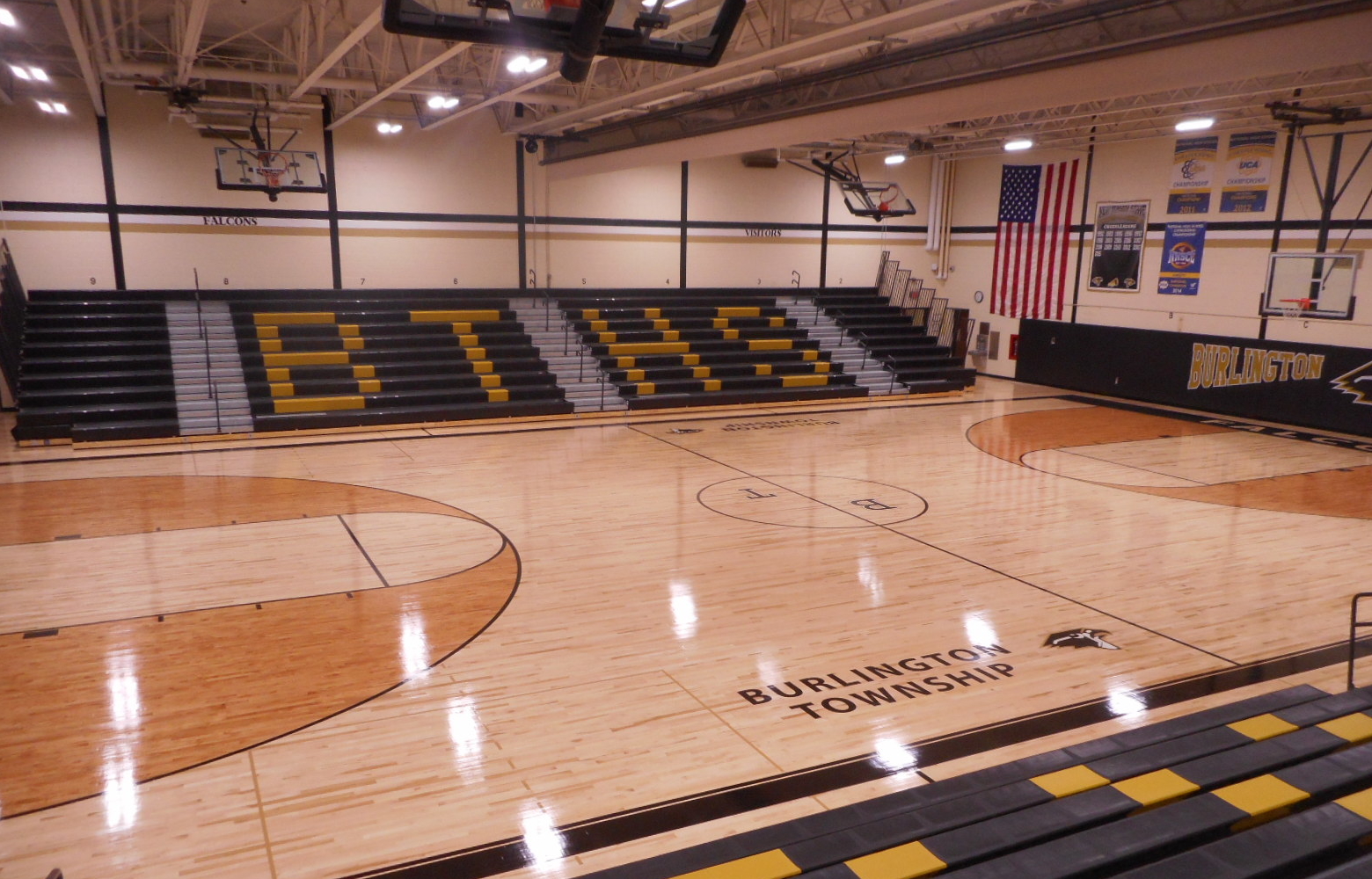 2015 Burlington Township Schools Referendum Projects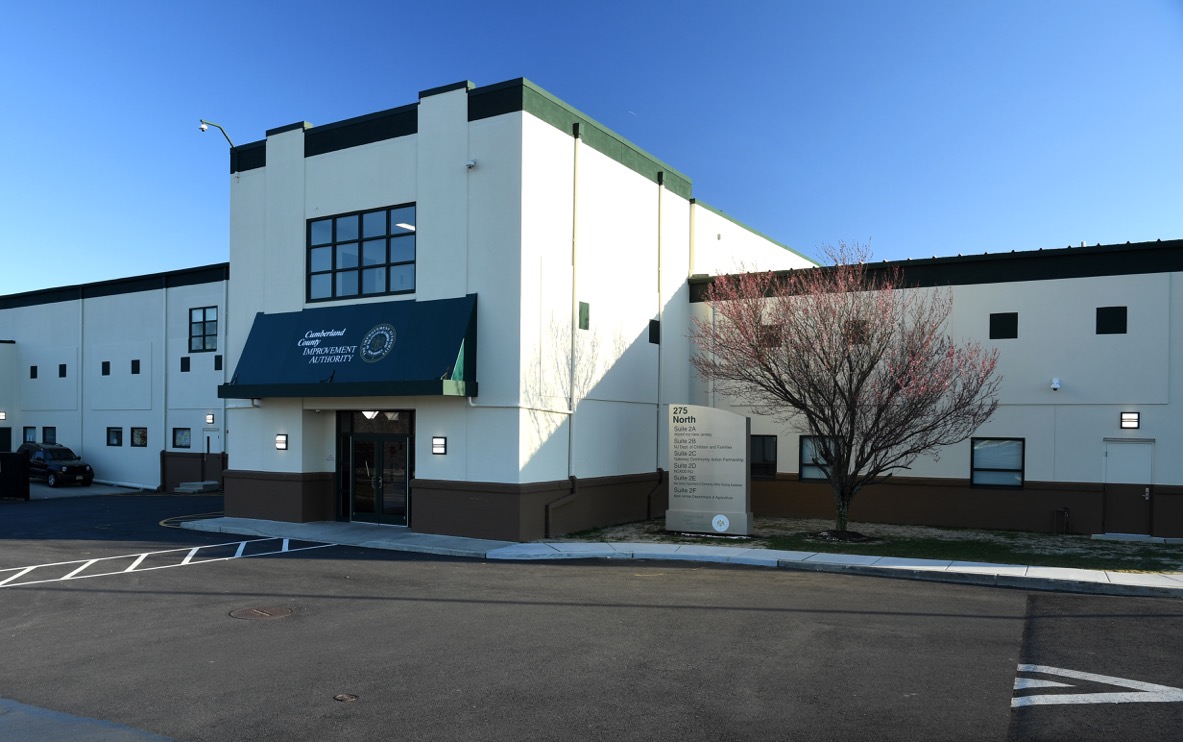 275 North Delsea Drive Professional Services Complex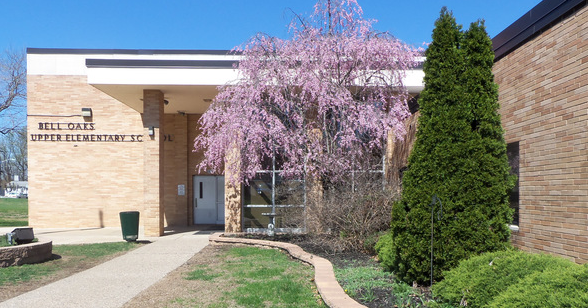 Bellmawr Public School District
Burlington County Head Start Program [Daycare]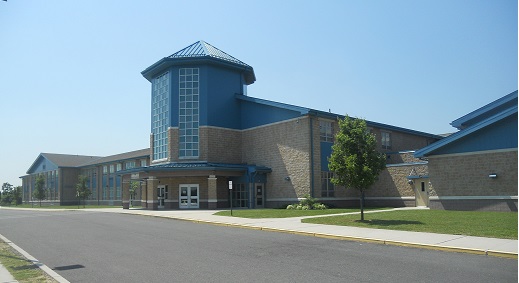 Burlington Township New Middle School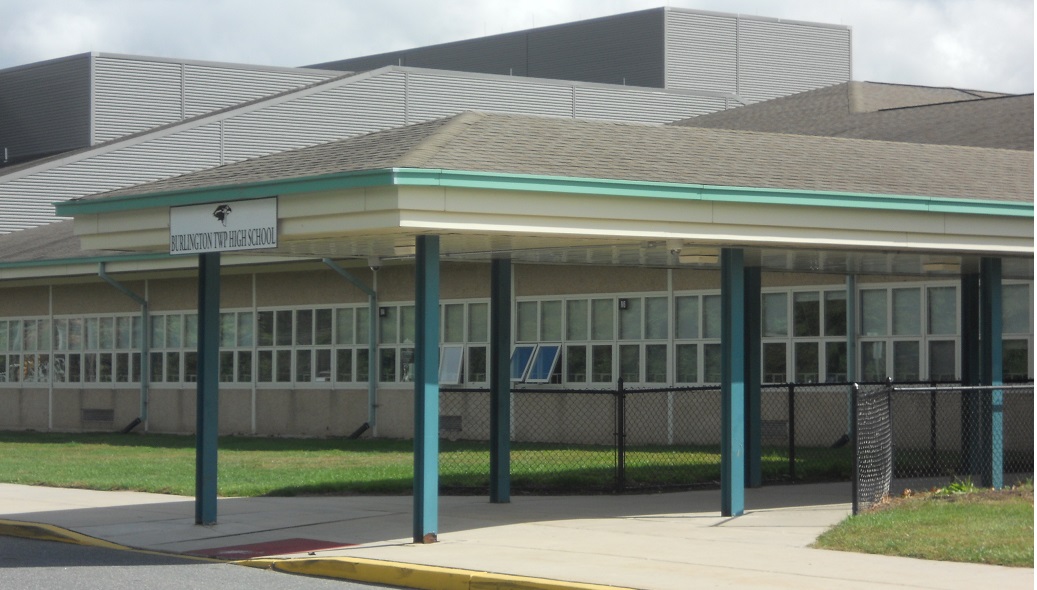 Burlington Township Public Schools
Center for Workforce & Economic Development at Cumberland County College "2016" CMAA Project Achieve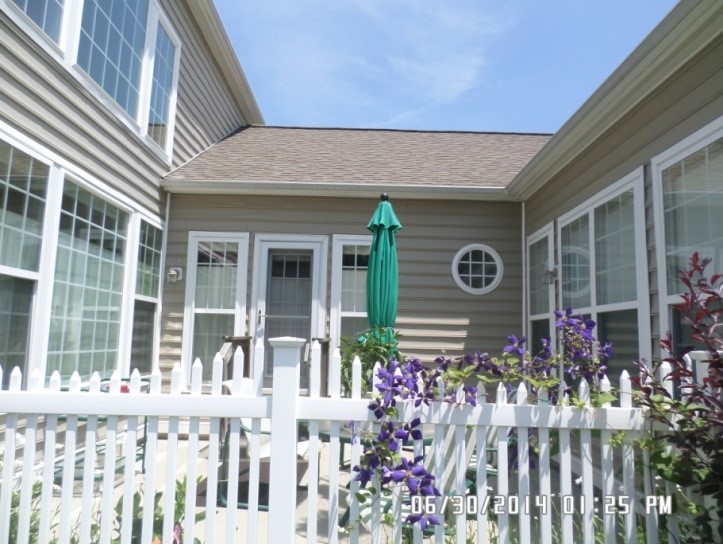 Centennial Homes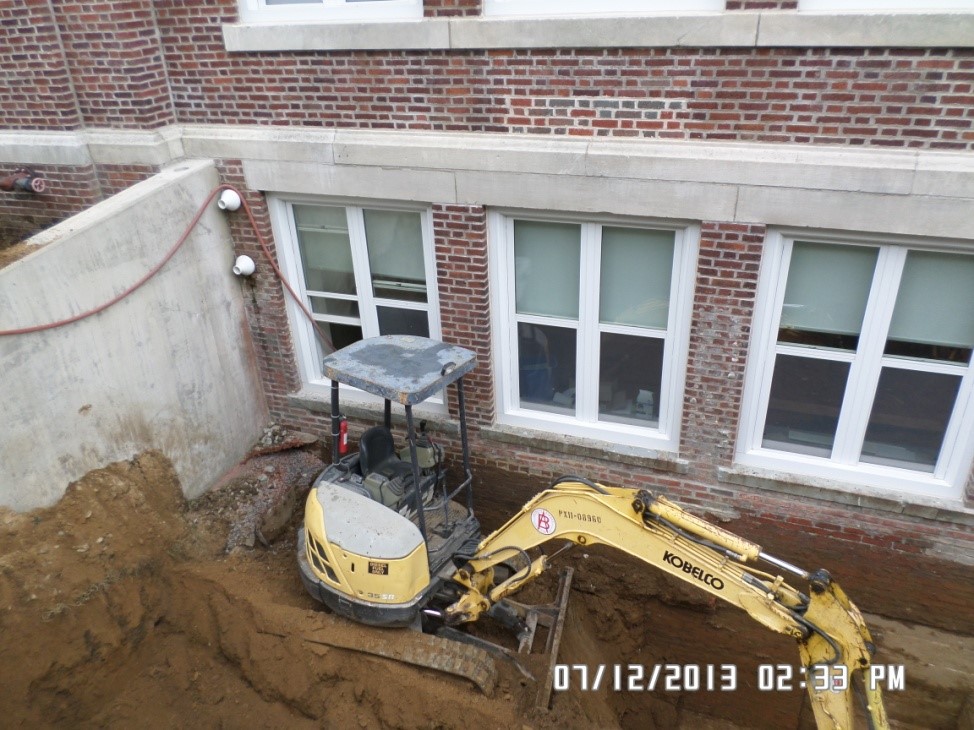 Cheltenham School District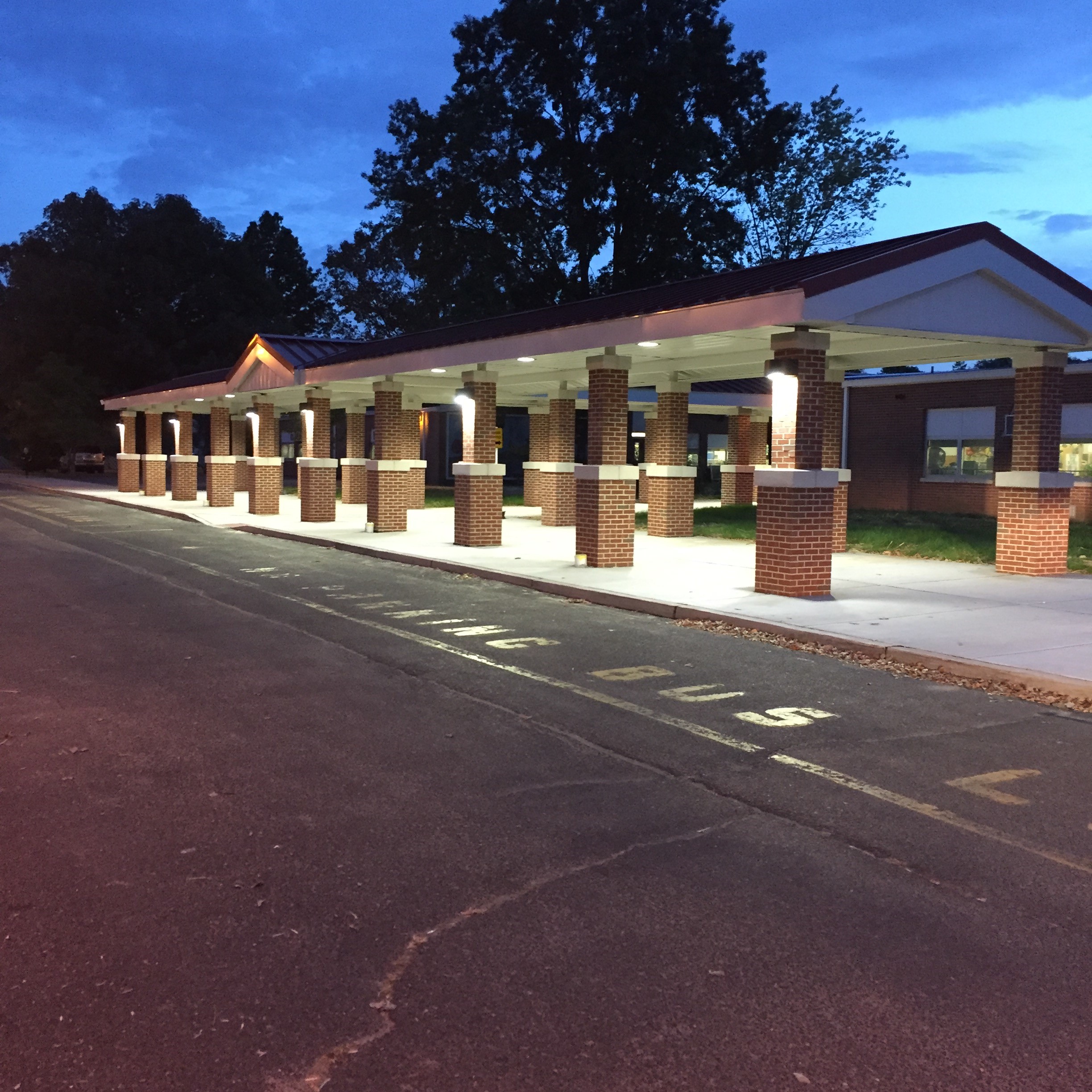 Cinnaminson Township Public Schools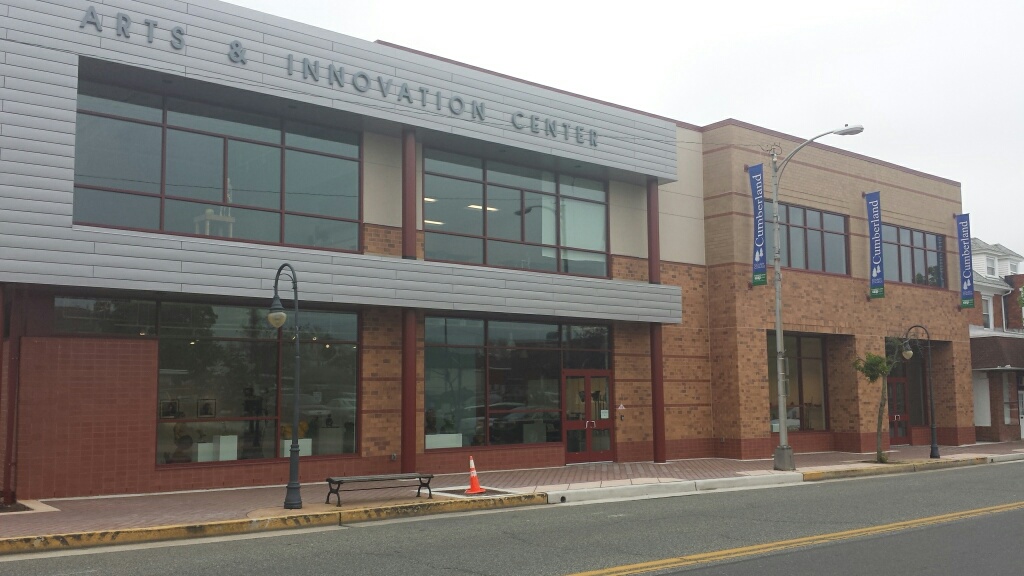 Cumberland County College Arts & Innovation Center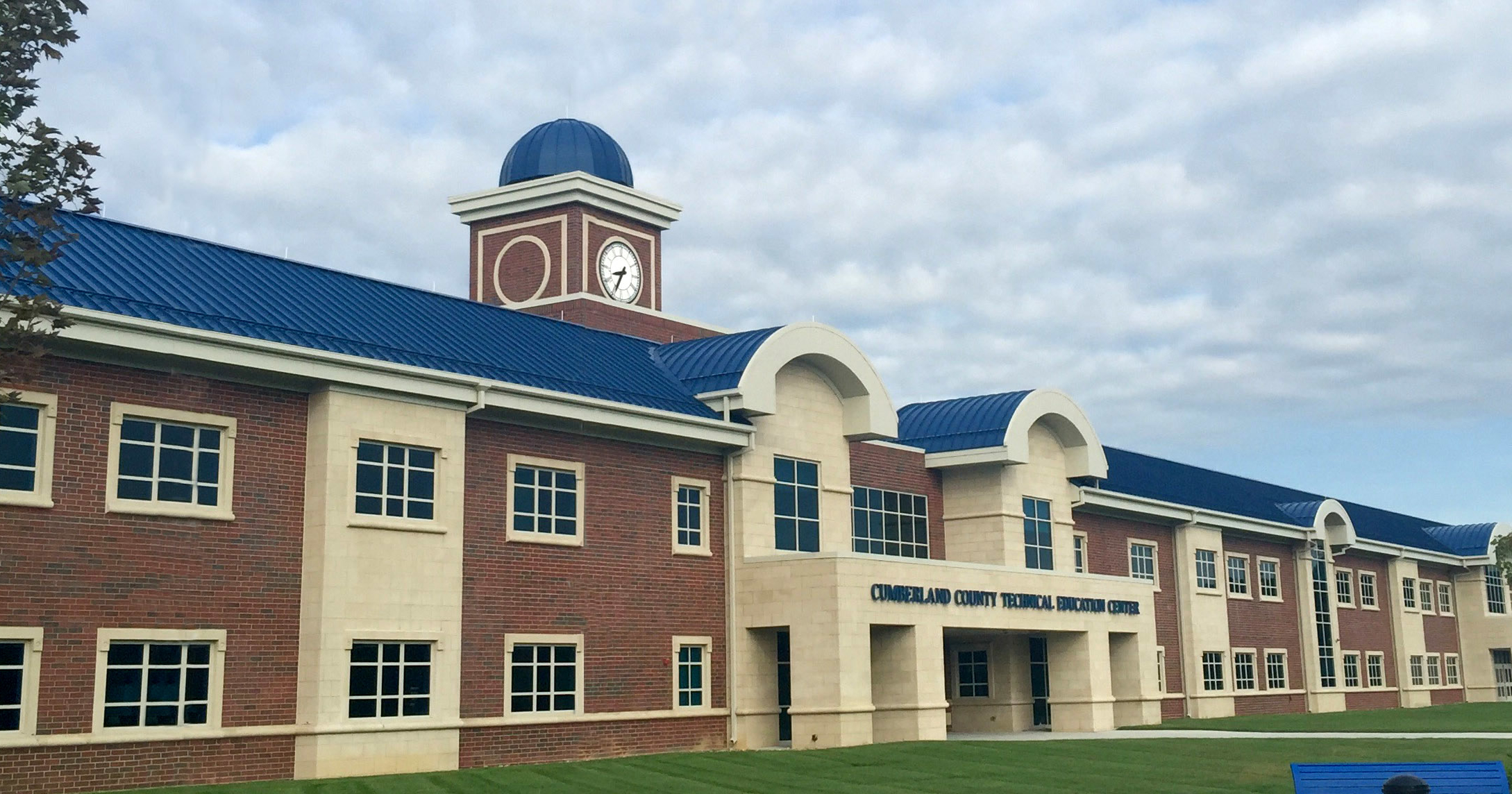 Cumberland County Technical Education Center "2017 CMAA PROJECT ACHIEVEMENT AWARD"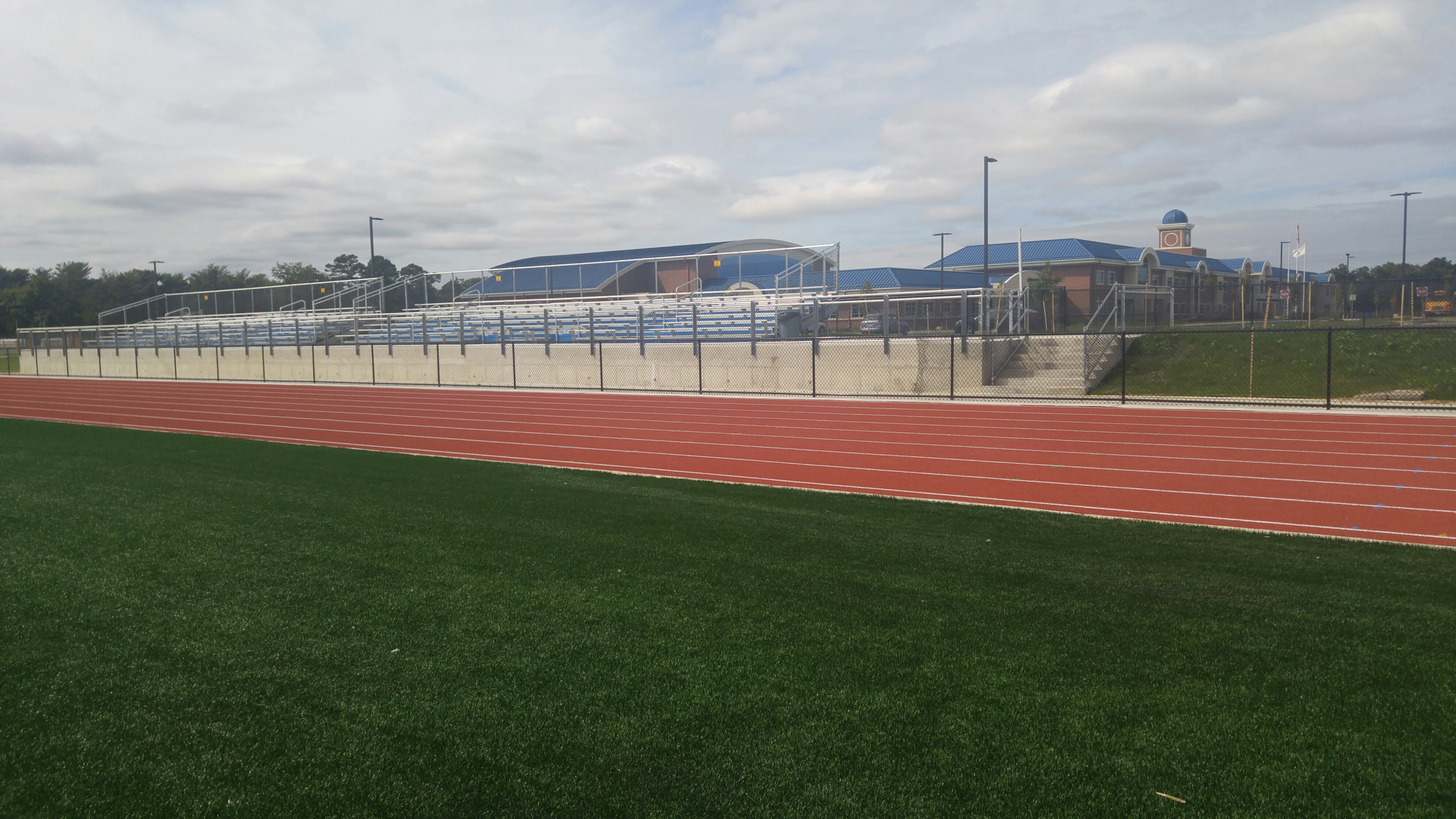 Cumberland County Technical Education Center Phase 3 Track and Field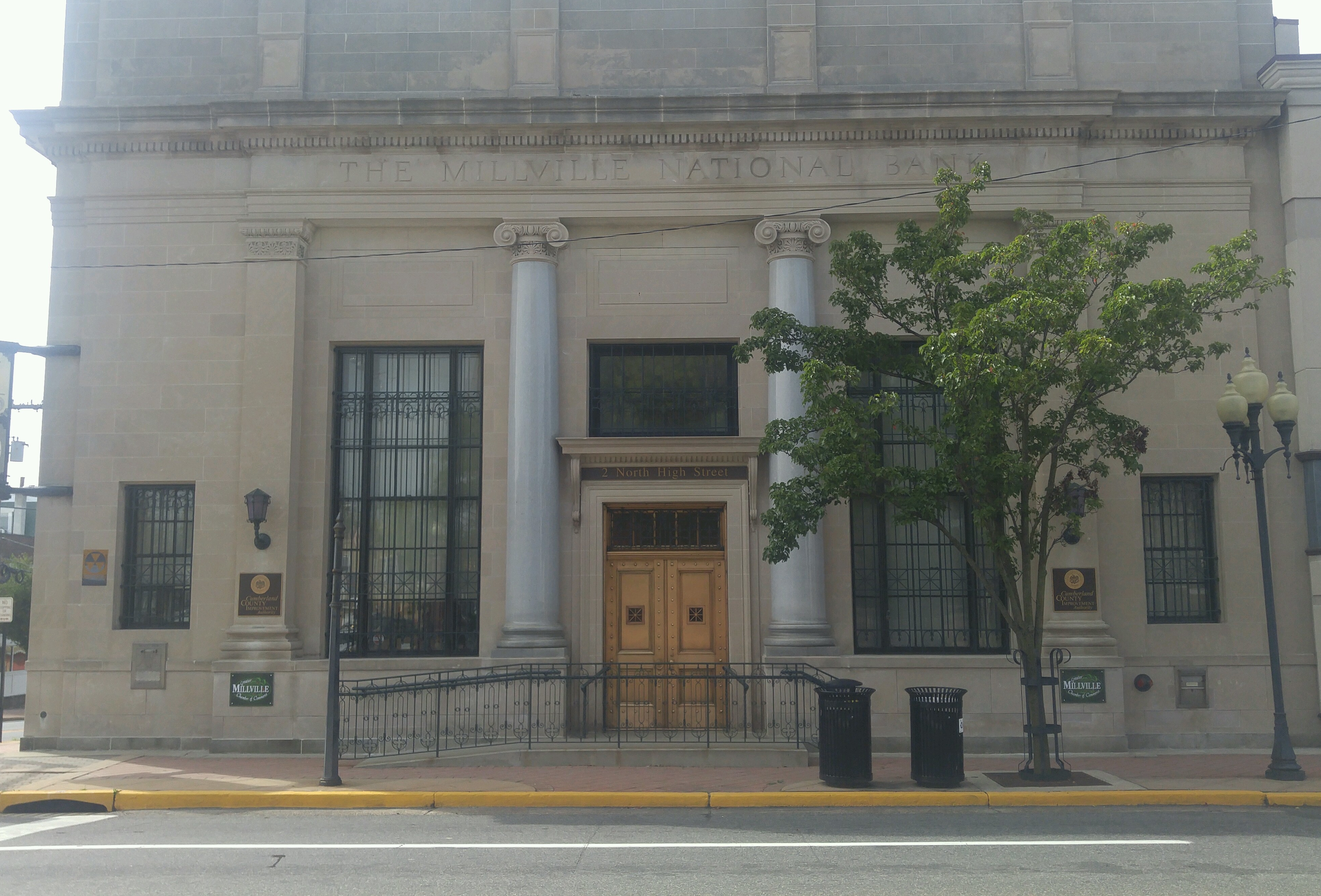 Cumberland County Improvement Authority Exterior Building Restoration & Facade Repairs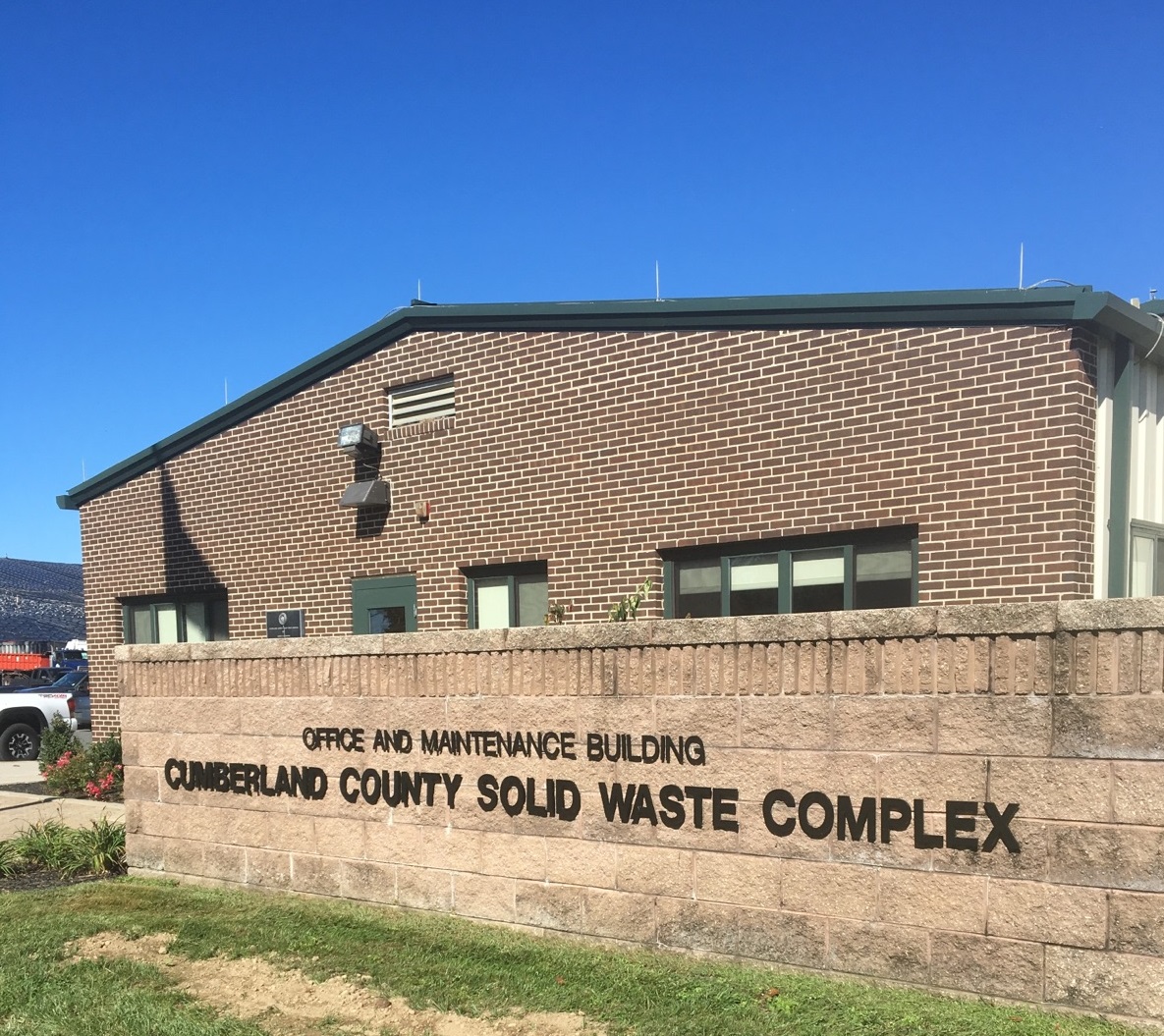 Cumberland County Solid Waste Facility - Exterior Building Refinishing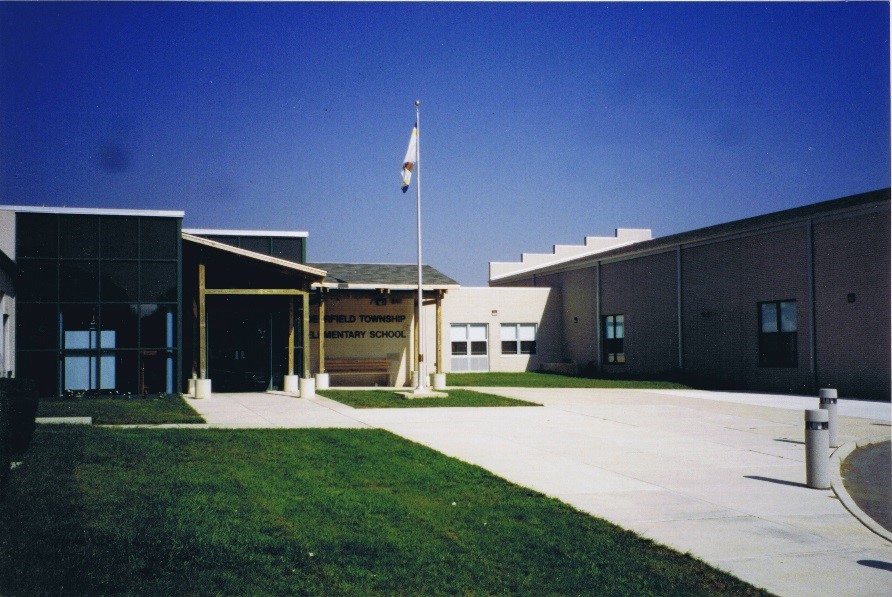 Deerfield Township School District
Delran Administration Building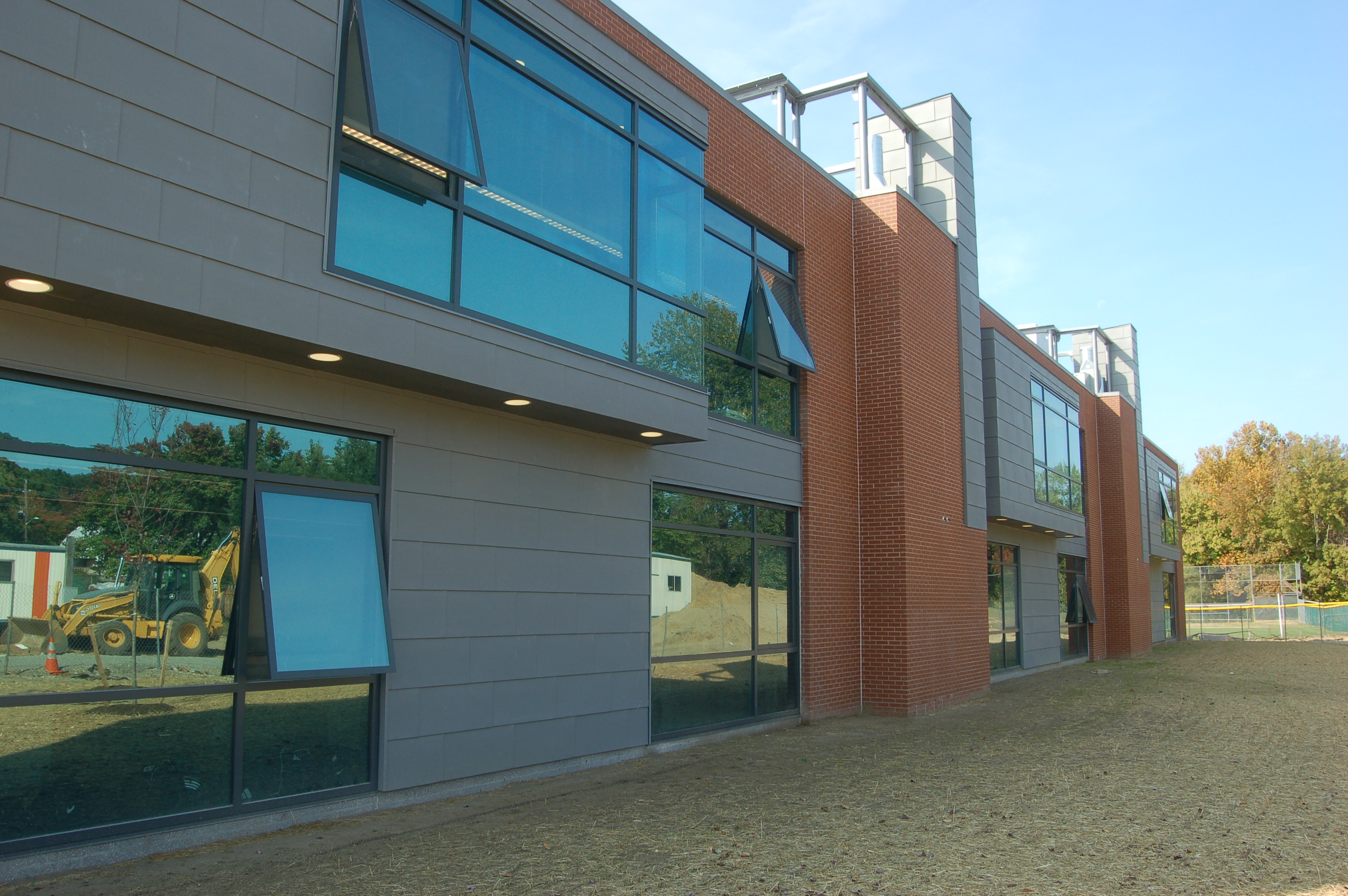 Delran Township School District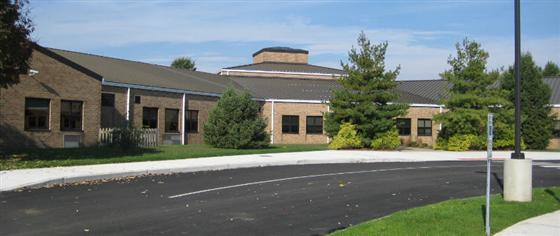 East Greenwich Township School District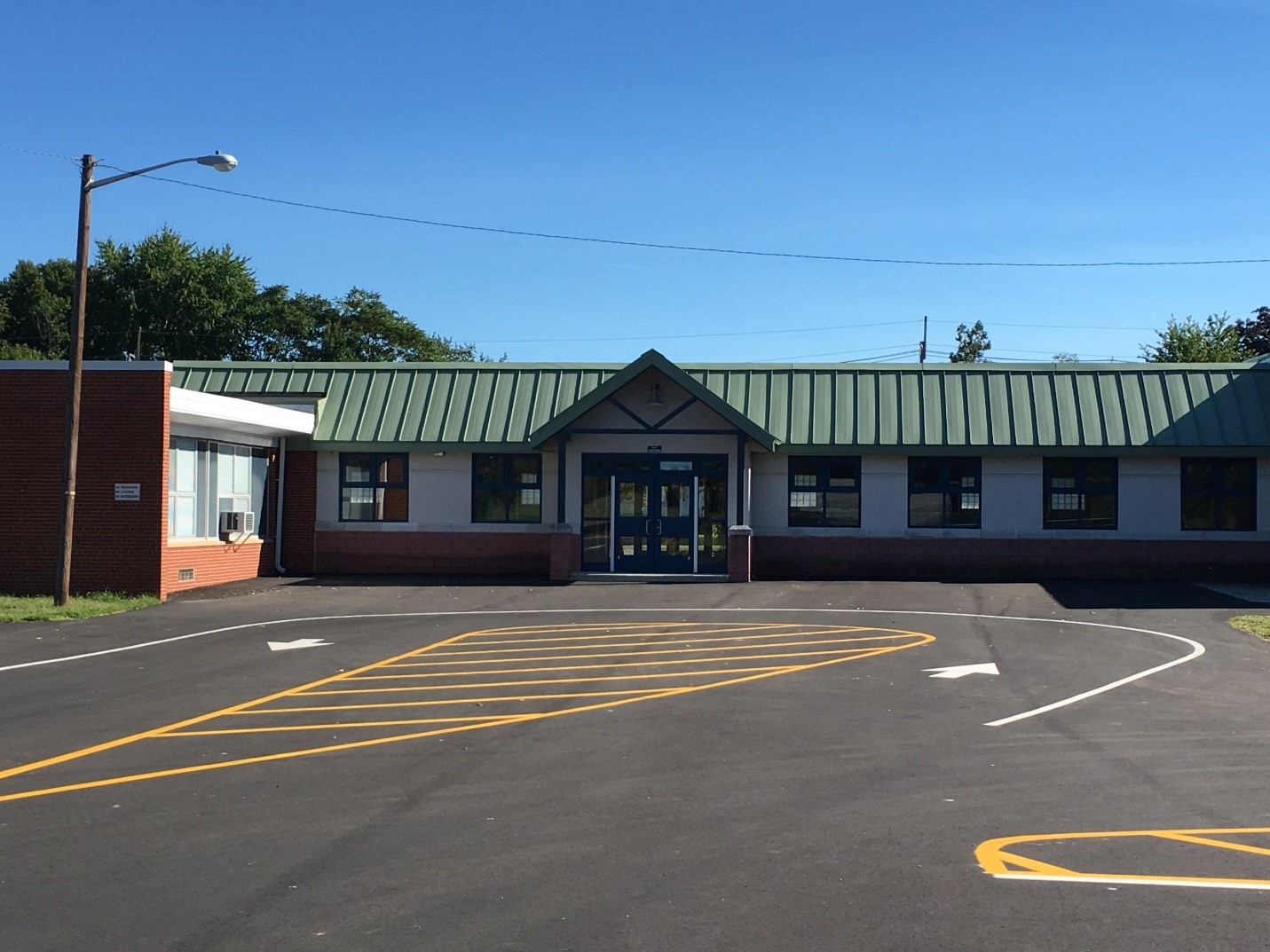 Edgewater Park Township School District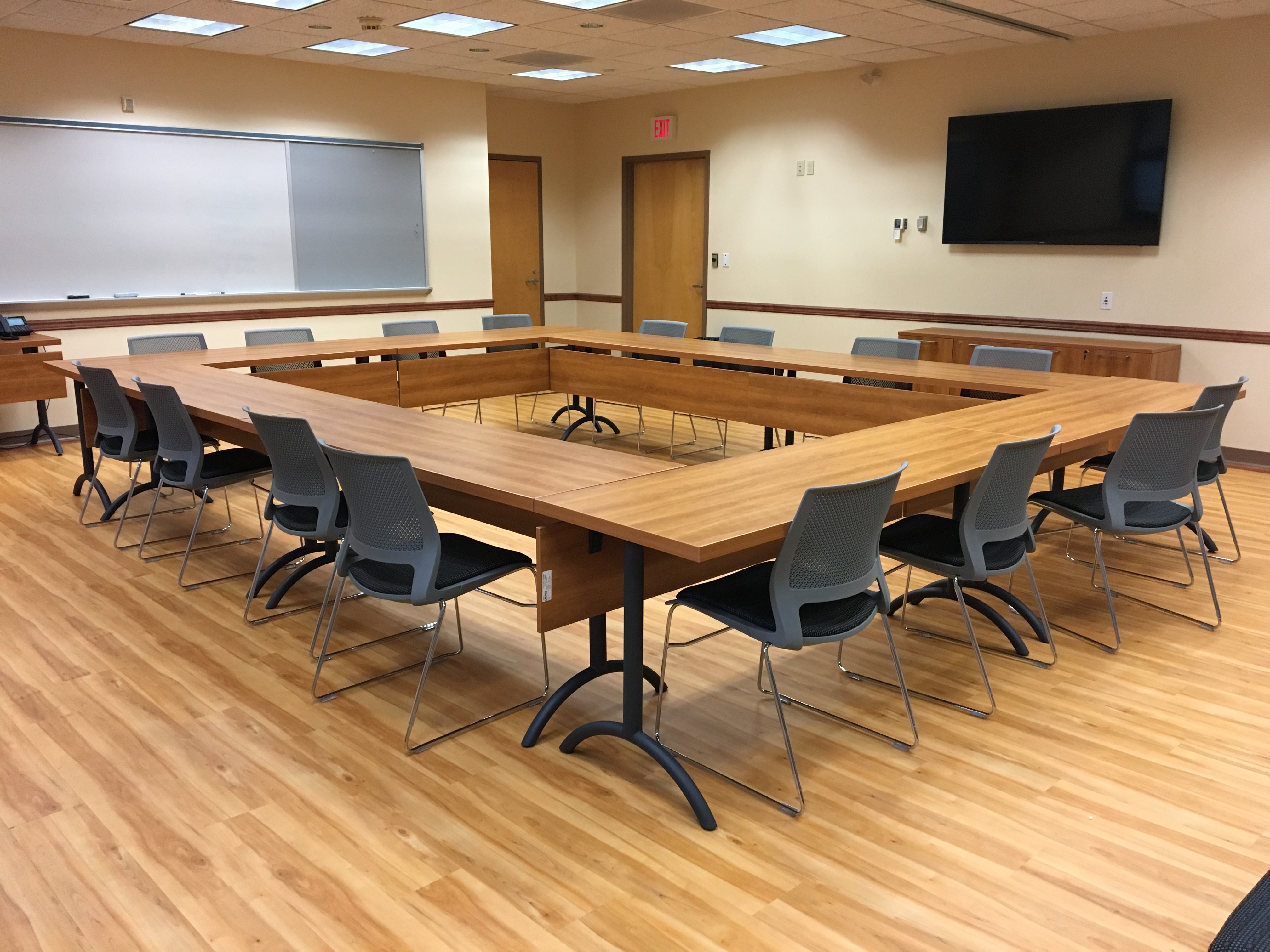 Franklin Township Public School District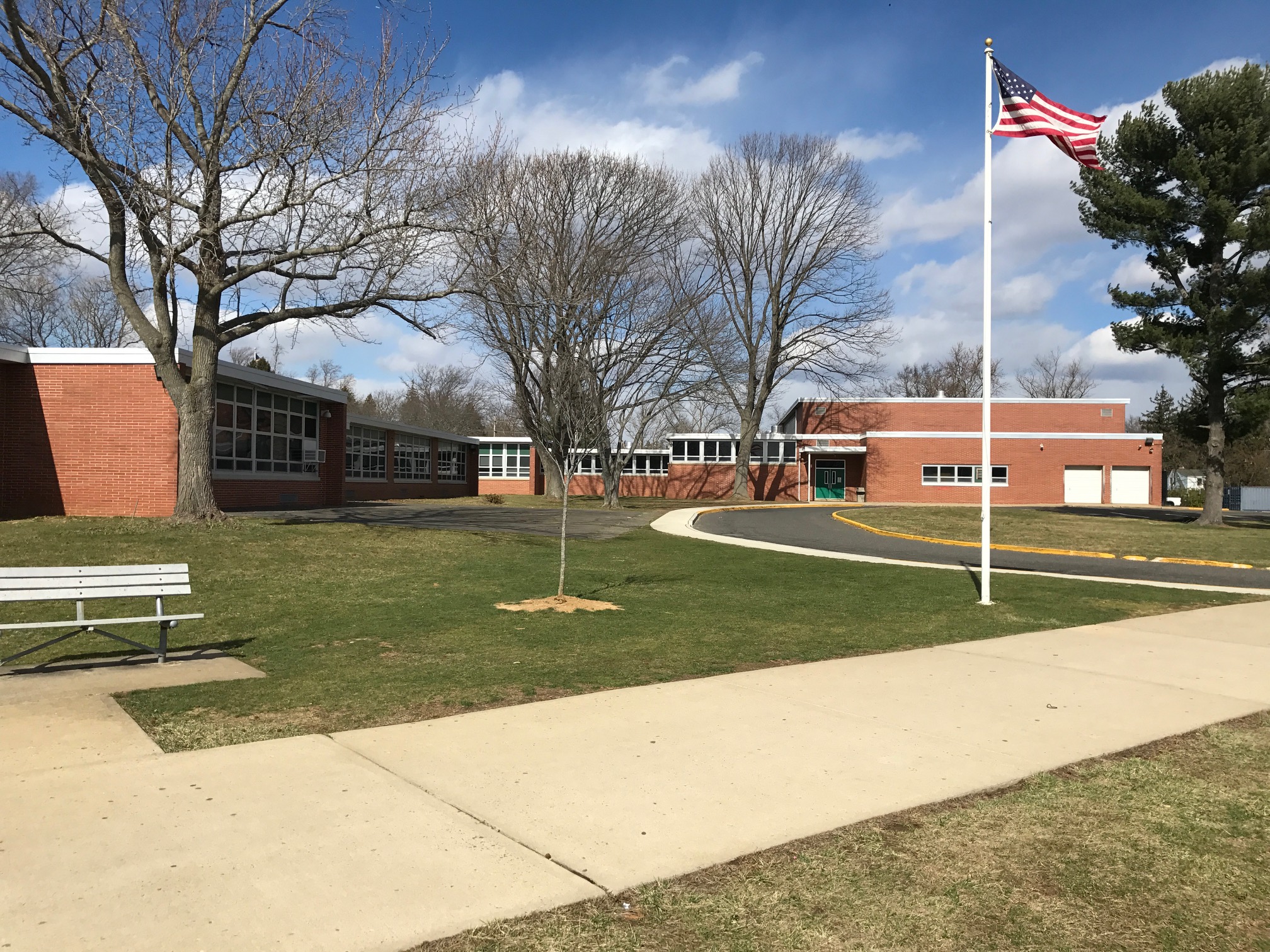 Freehold Borough Board of Education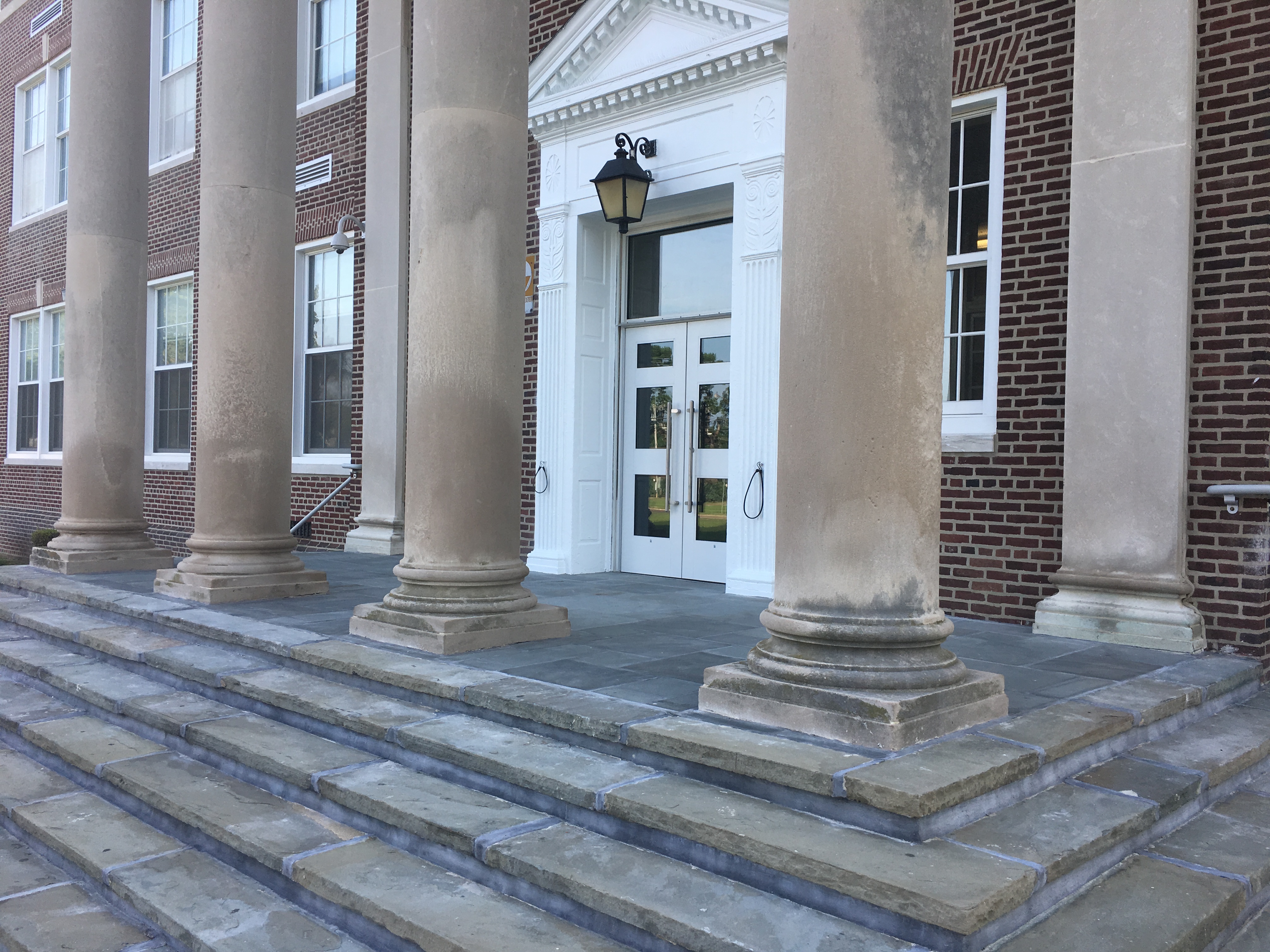 Glassboro School District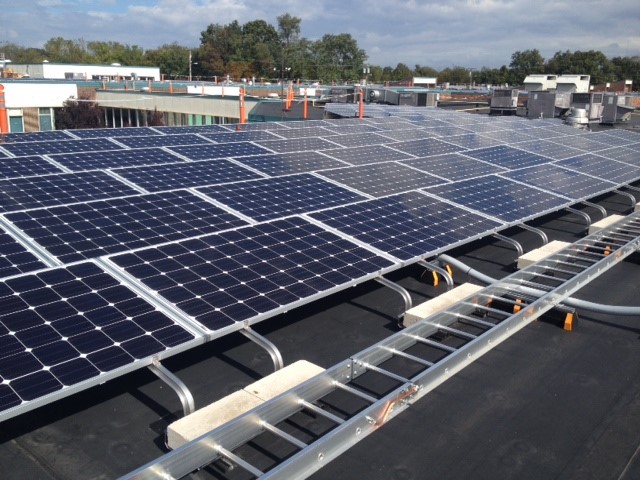 Gloucester County Institute of Technology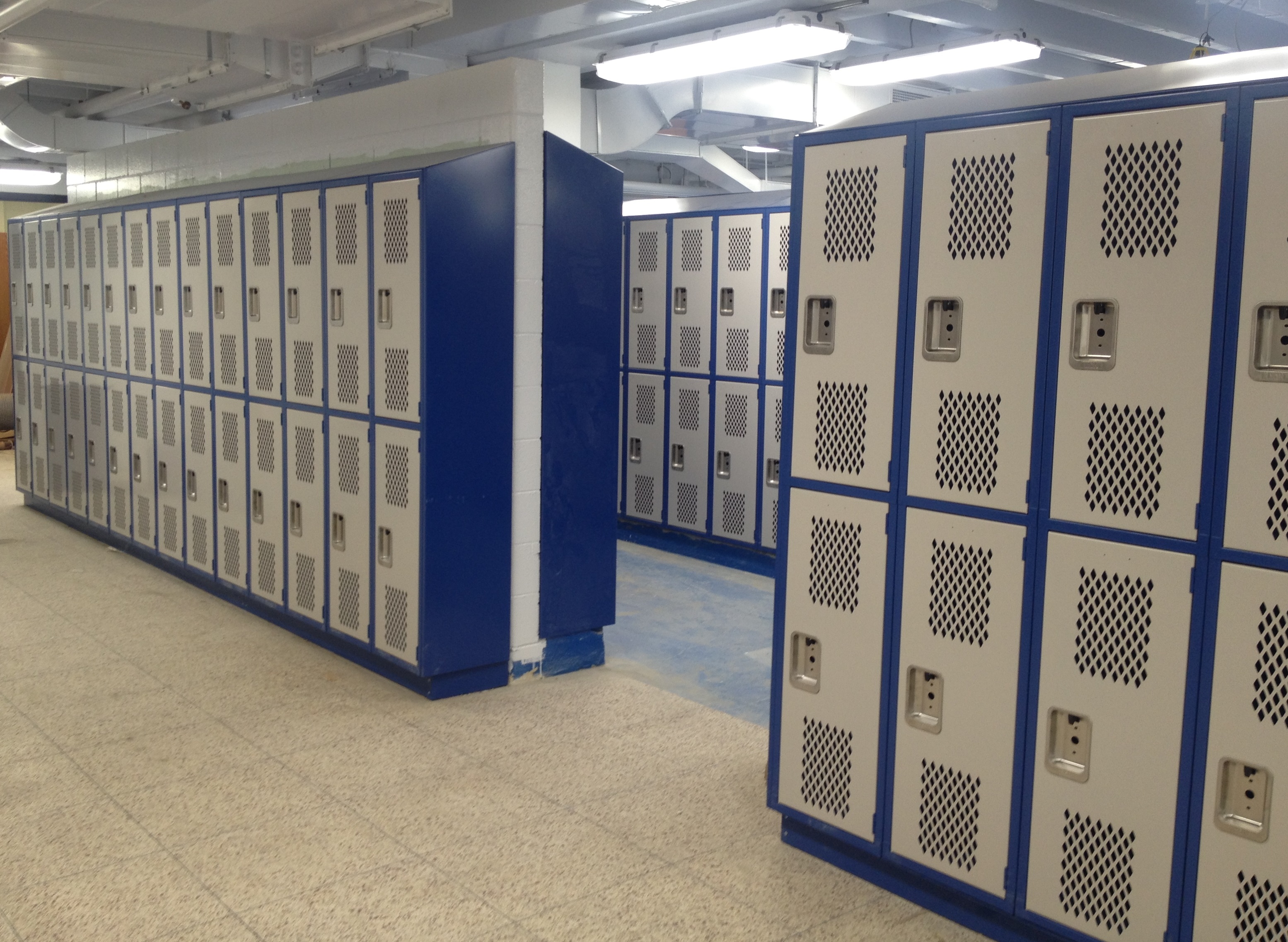 Greater Egg Harbor Regional School District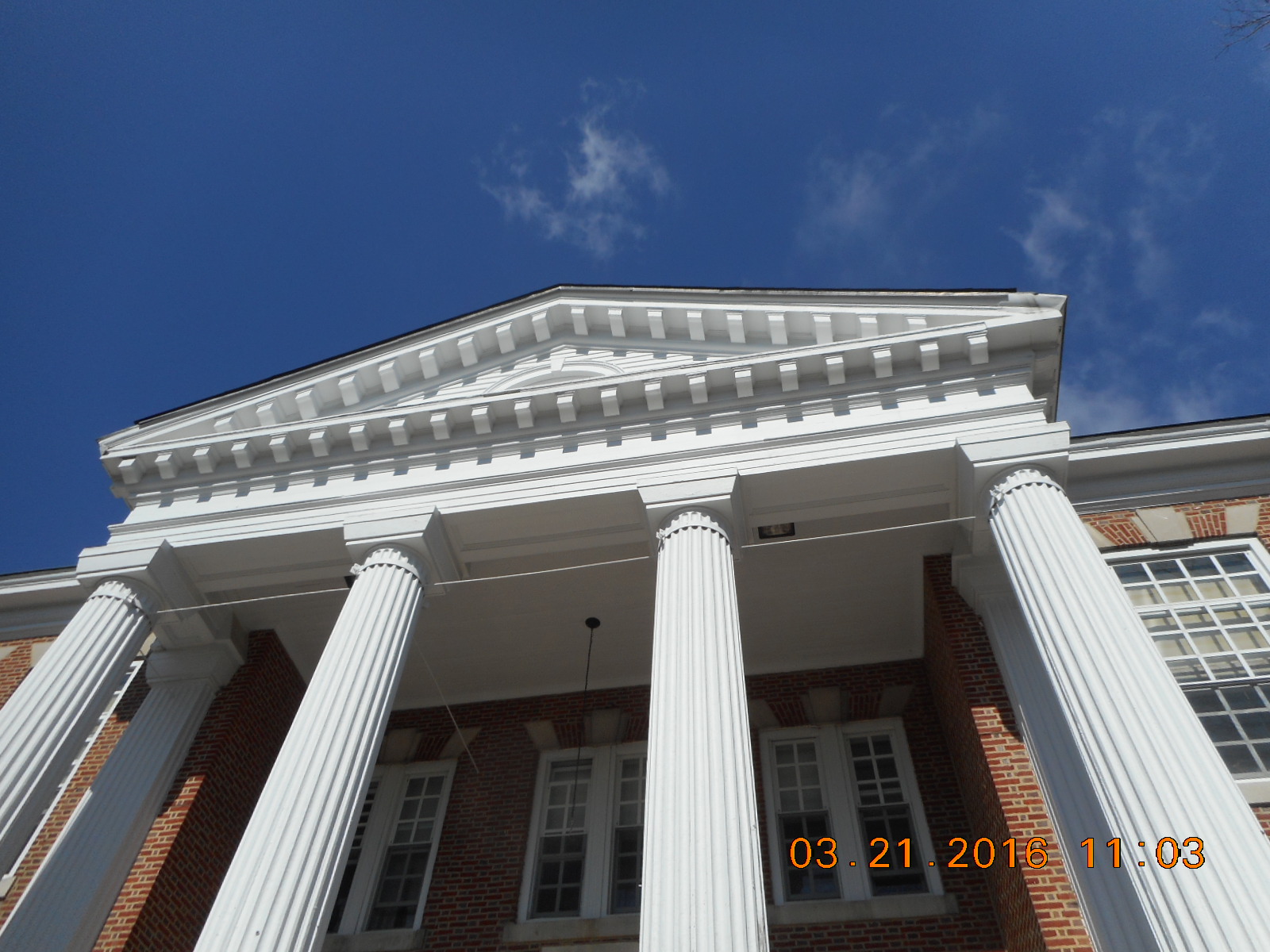 Haddonfield Public Schools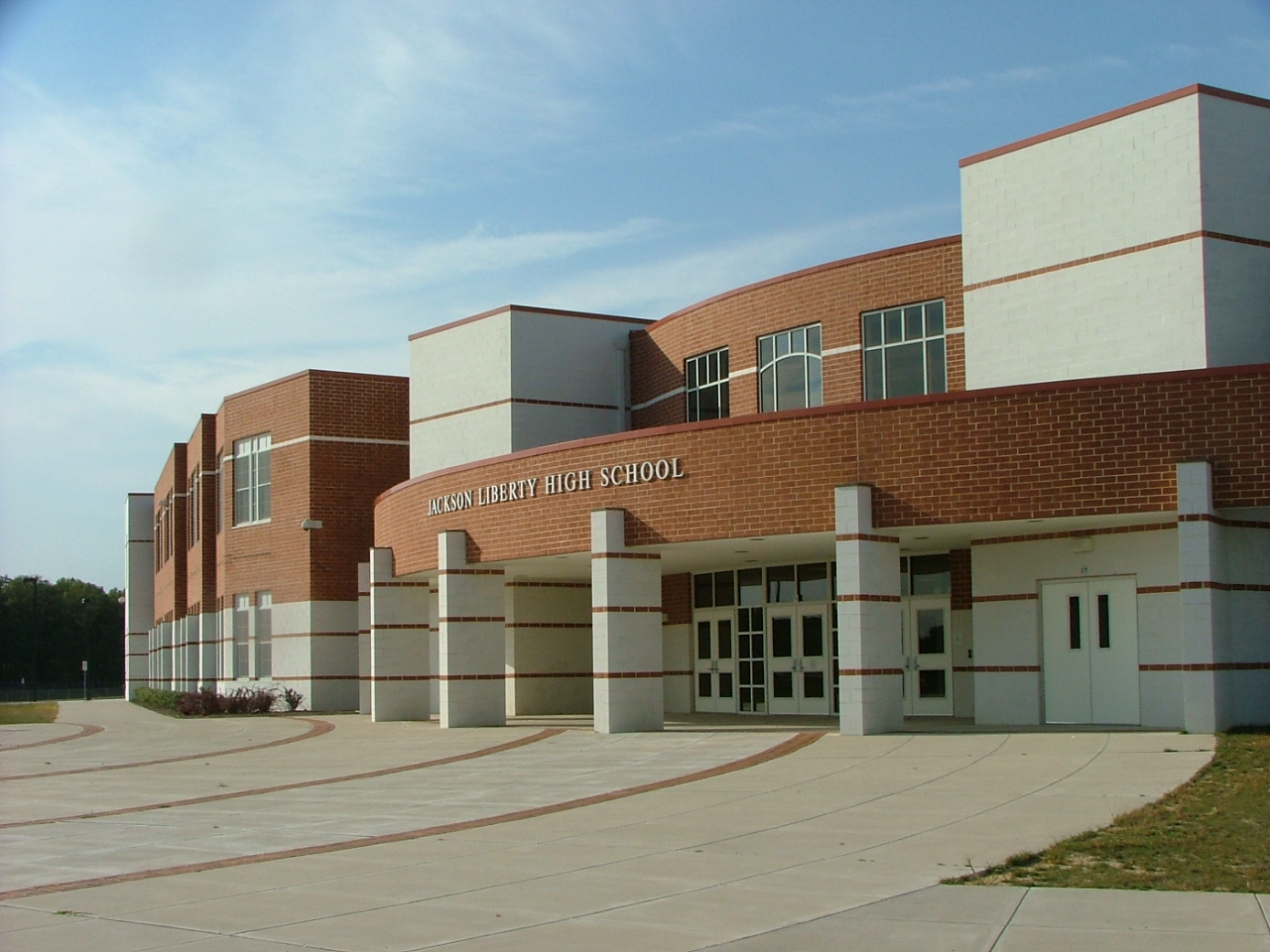 Jackson Liberty High School
Lenape Regional High School District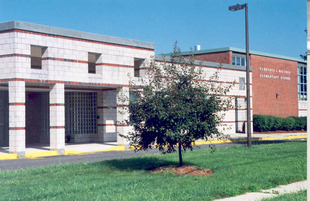 Lumberton Township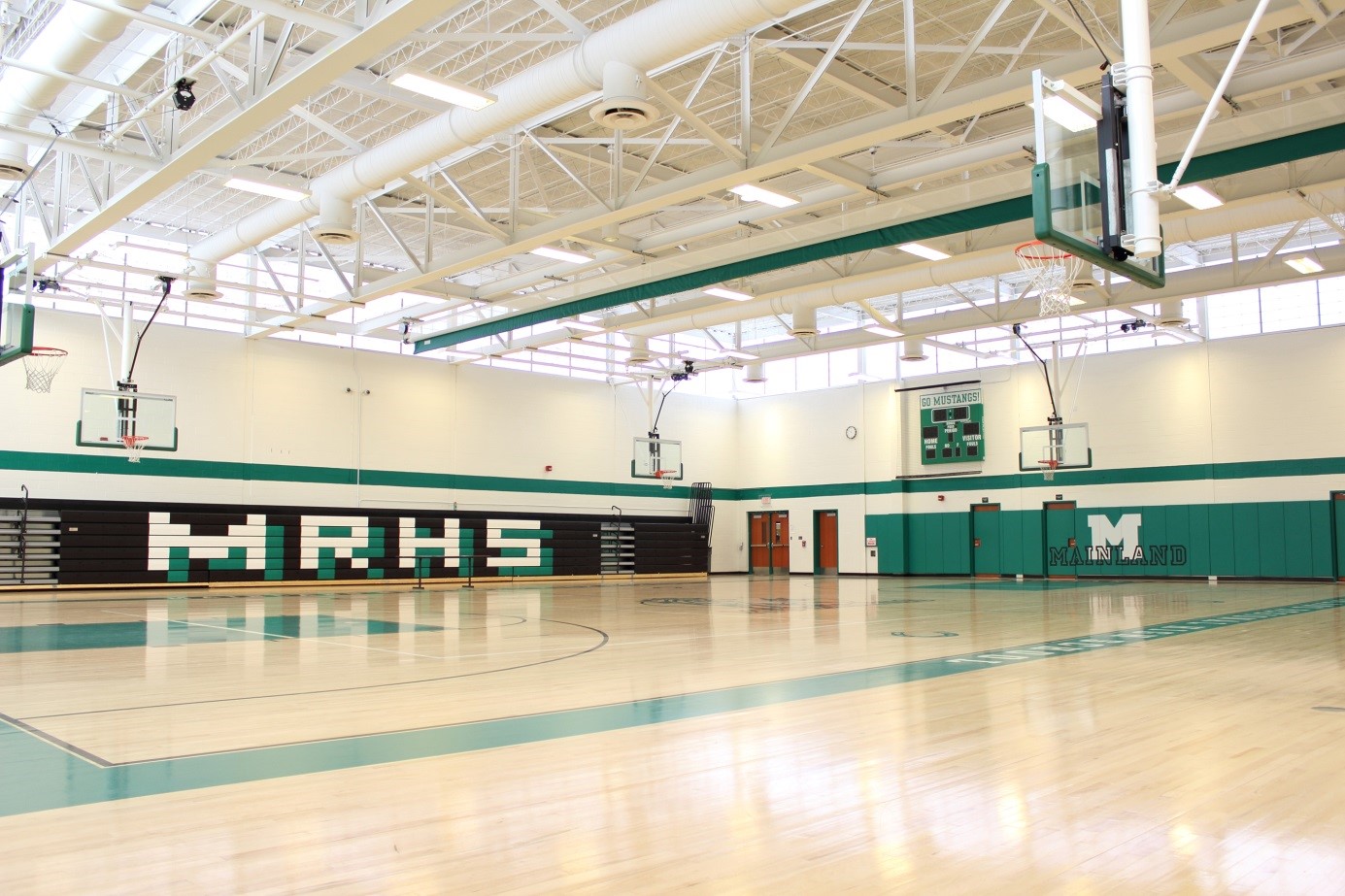 Mainland Regional High School "2013 CMAA Project of the Year"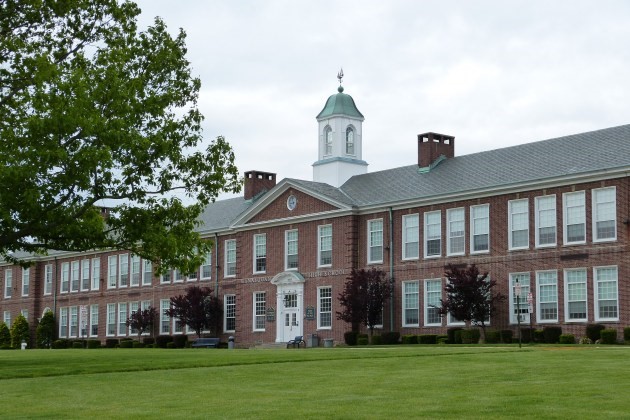 Manasquan Public School District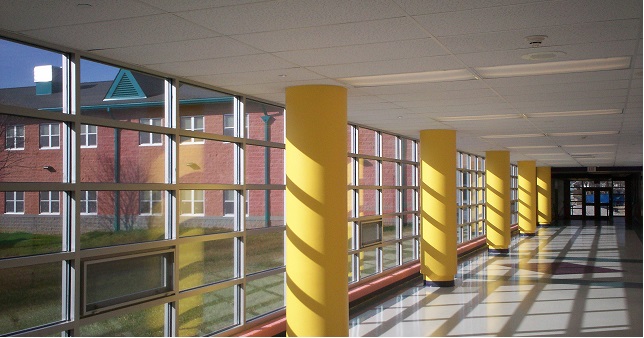 Maple Shade School District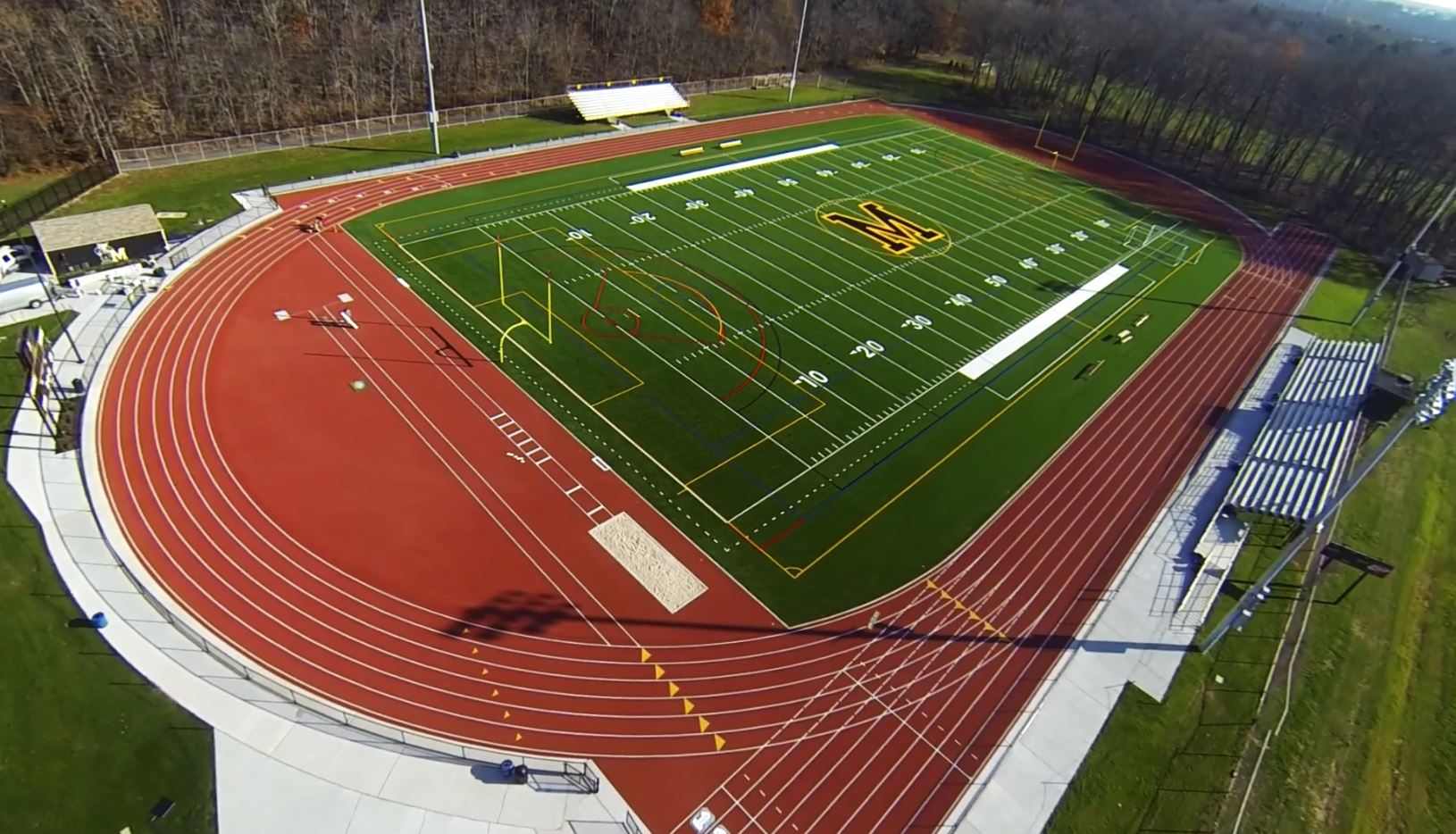 Moorestown Township Public Schools

Moorestown New Upper Elementary School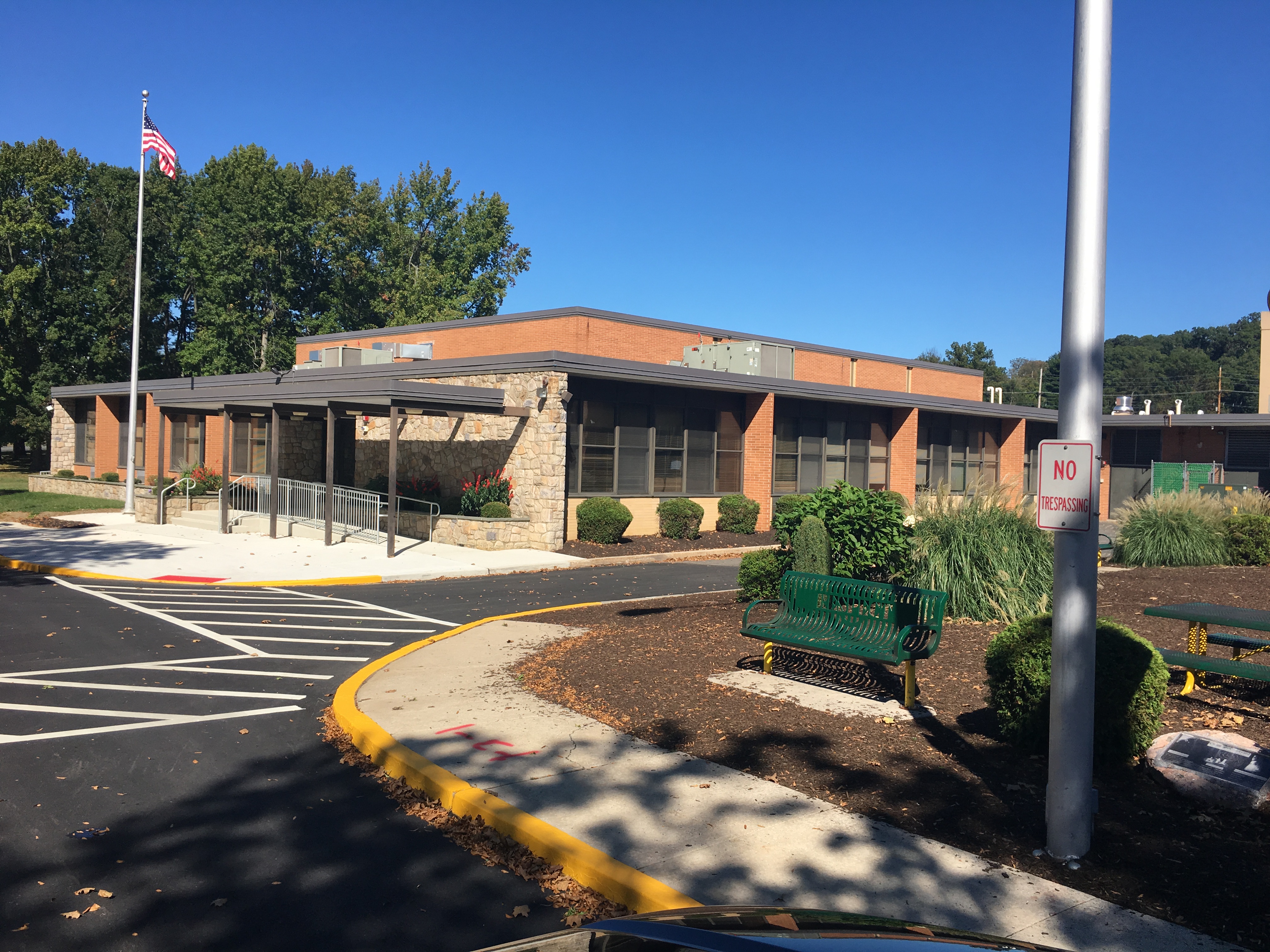 Mount Holly Township Public Schools "2016 CMAA Project Achievement Award"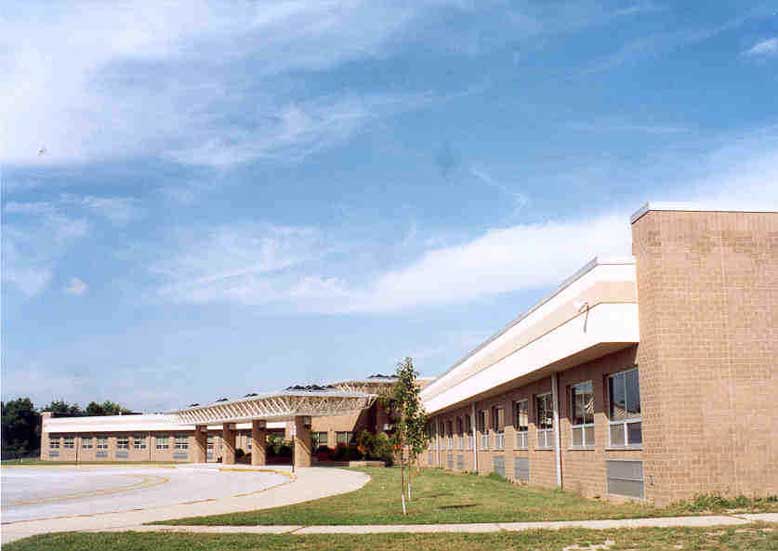 Mount Laurel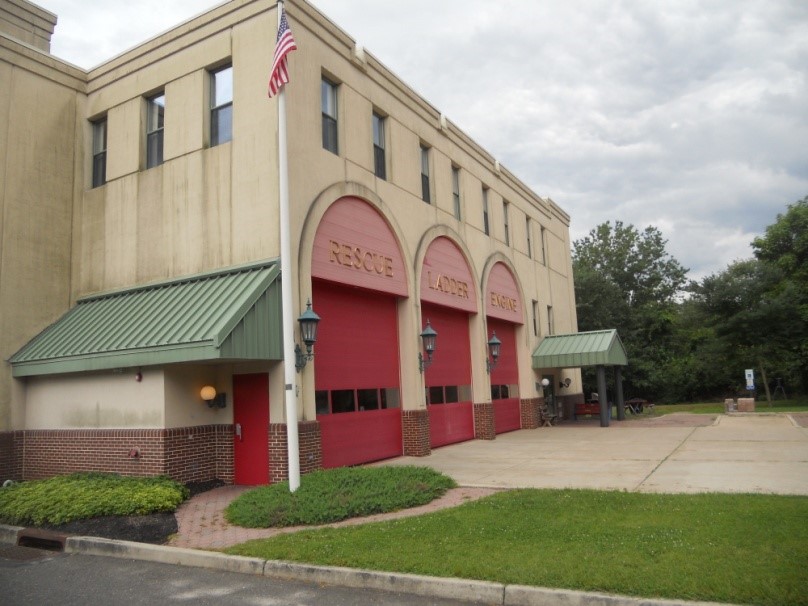 Mount Laurel Fire District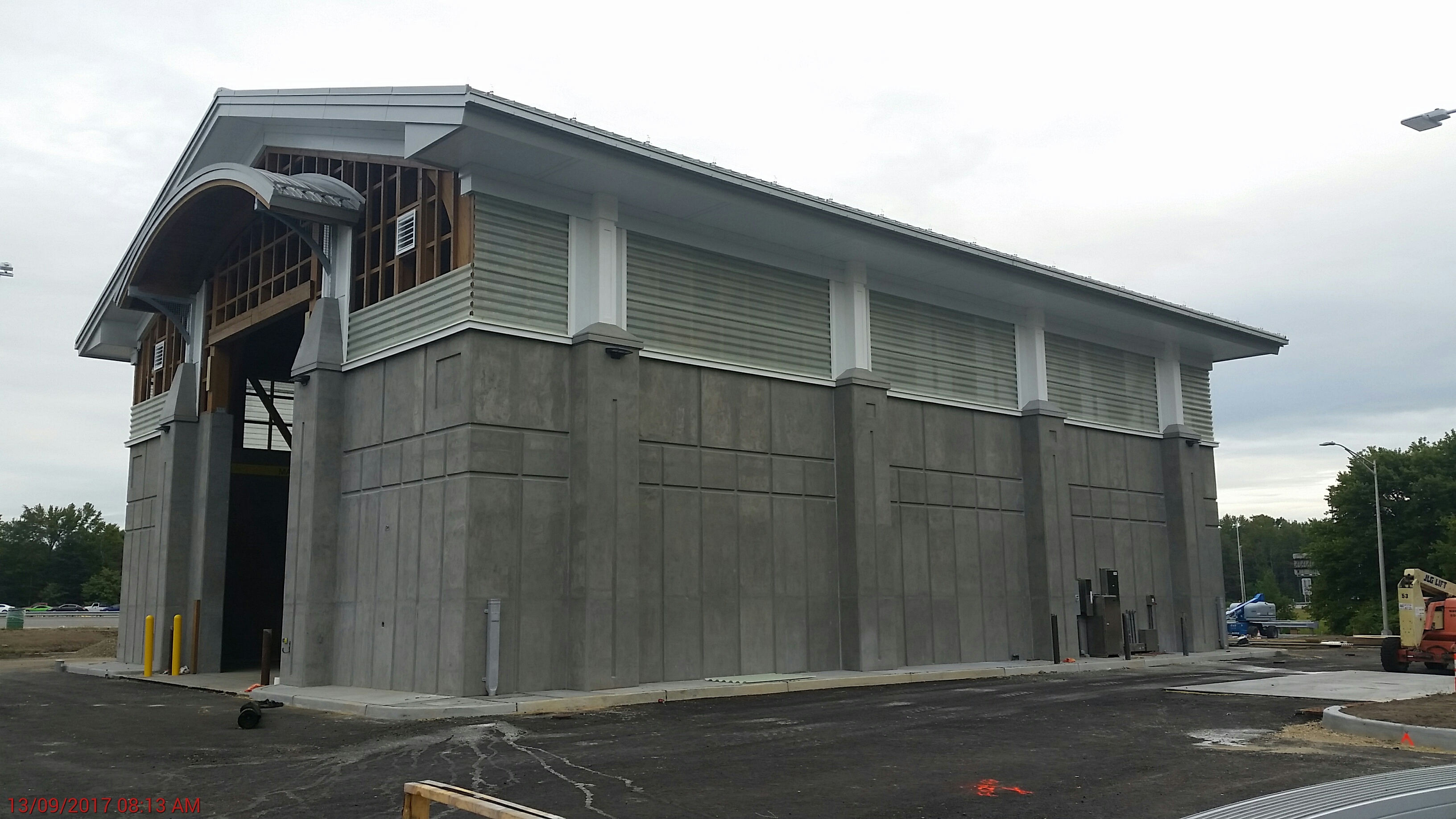 New Jersey Turnpike Authority Facilities Improvement to Interchange 1 Program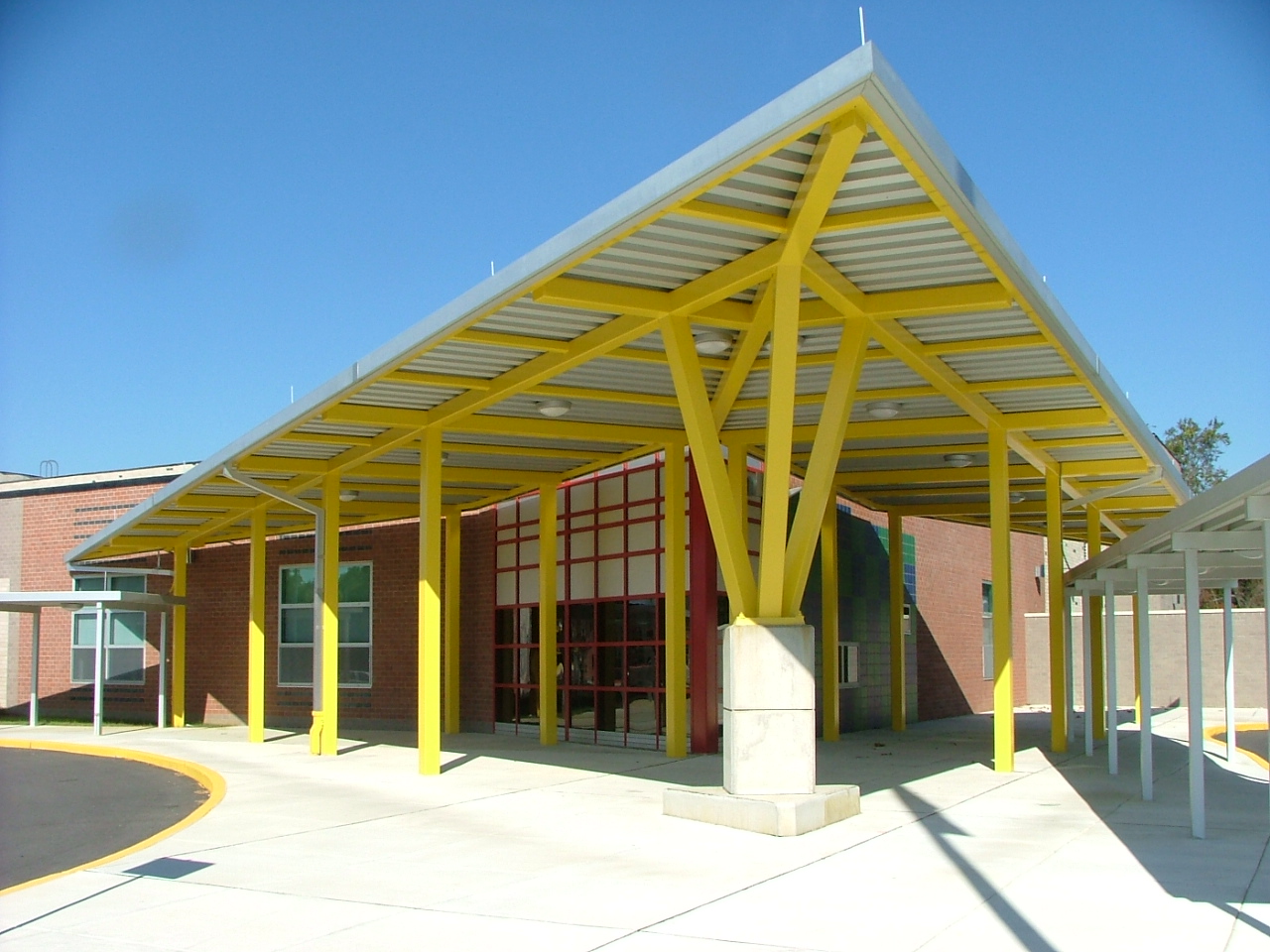 North Hanover New Upper Elementary School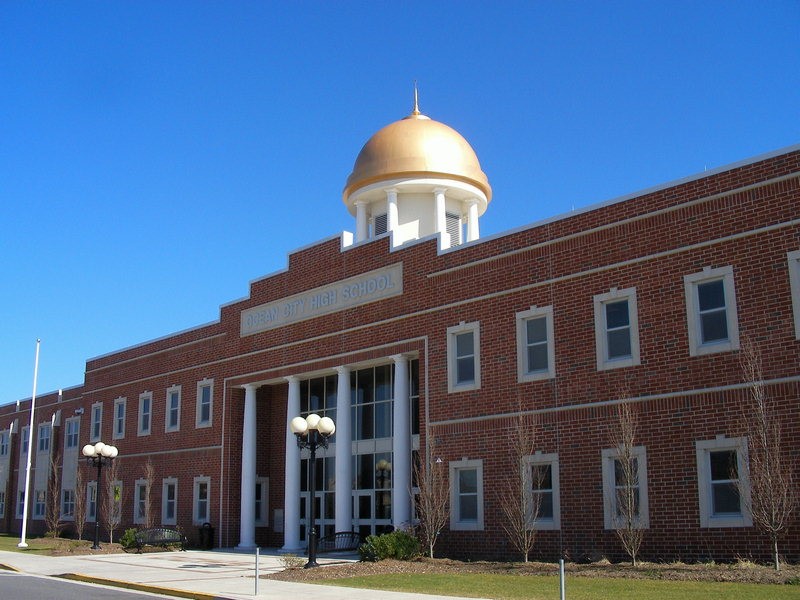 Ocean City Intermediate and High School District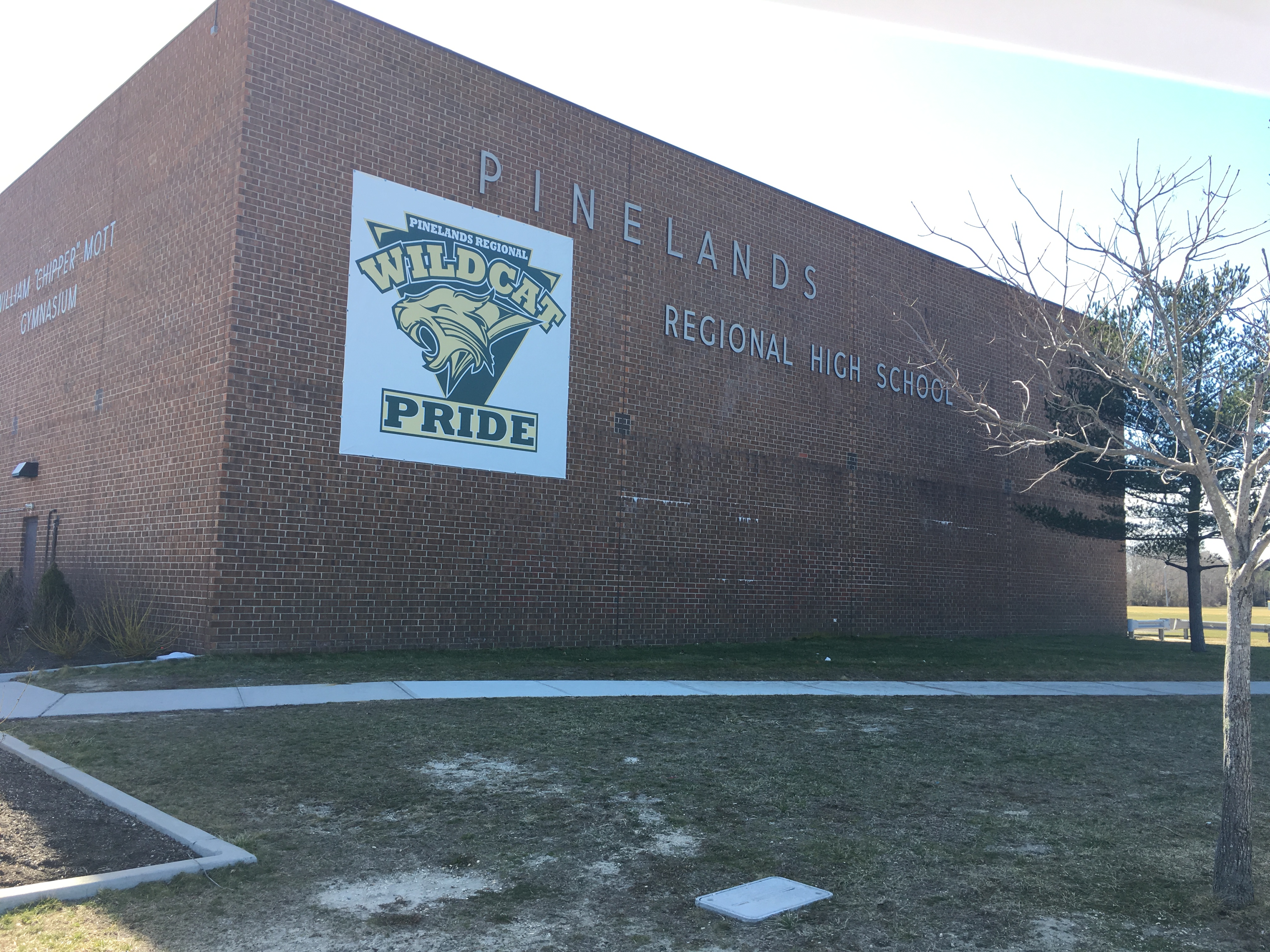 Pinelands Regional School District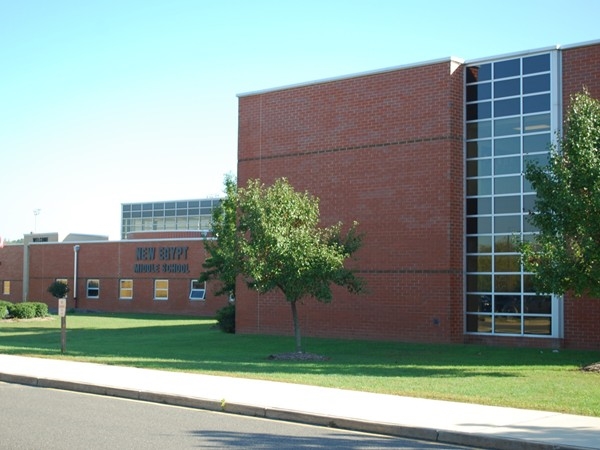 Plumsted Township
Point Pleasant School District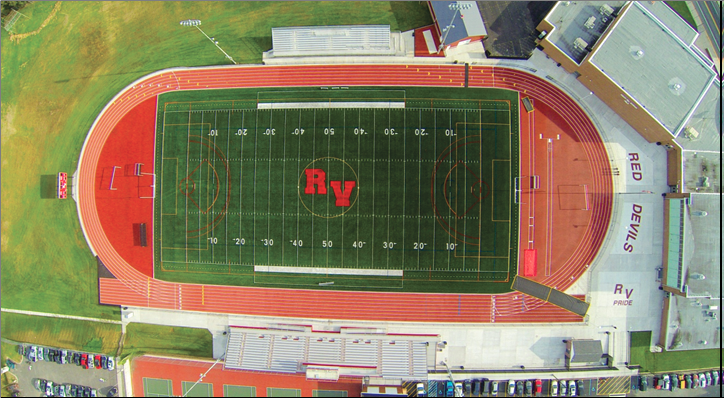 Rancocas Valley Regional High School "2015 CMAA Public Building Project Award"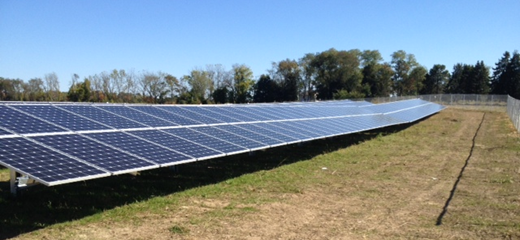 Rowan College at Gloucester County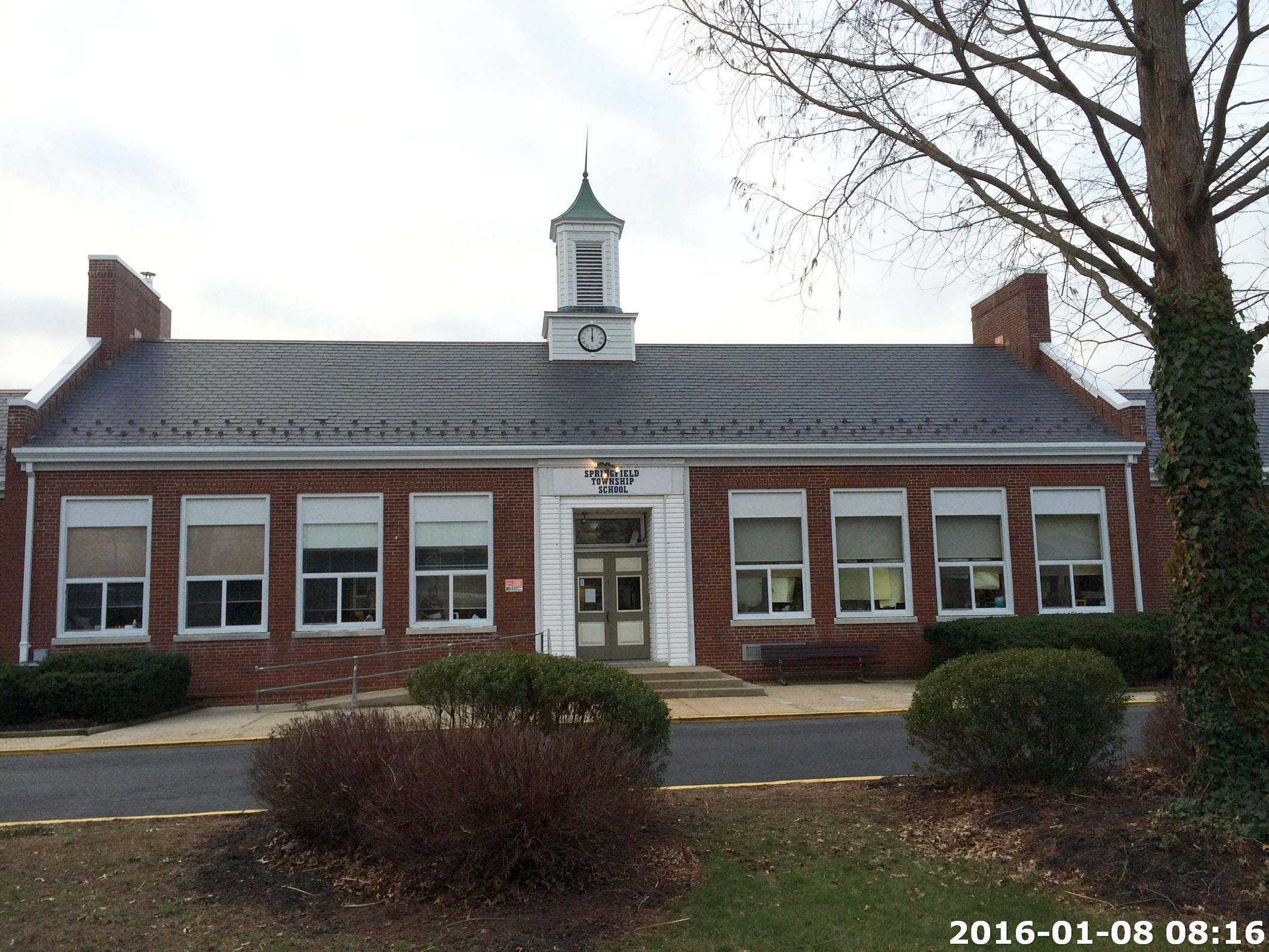 Springfield Township School District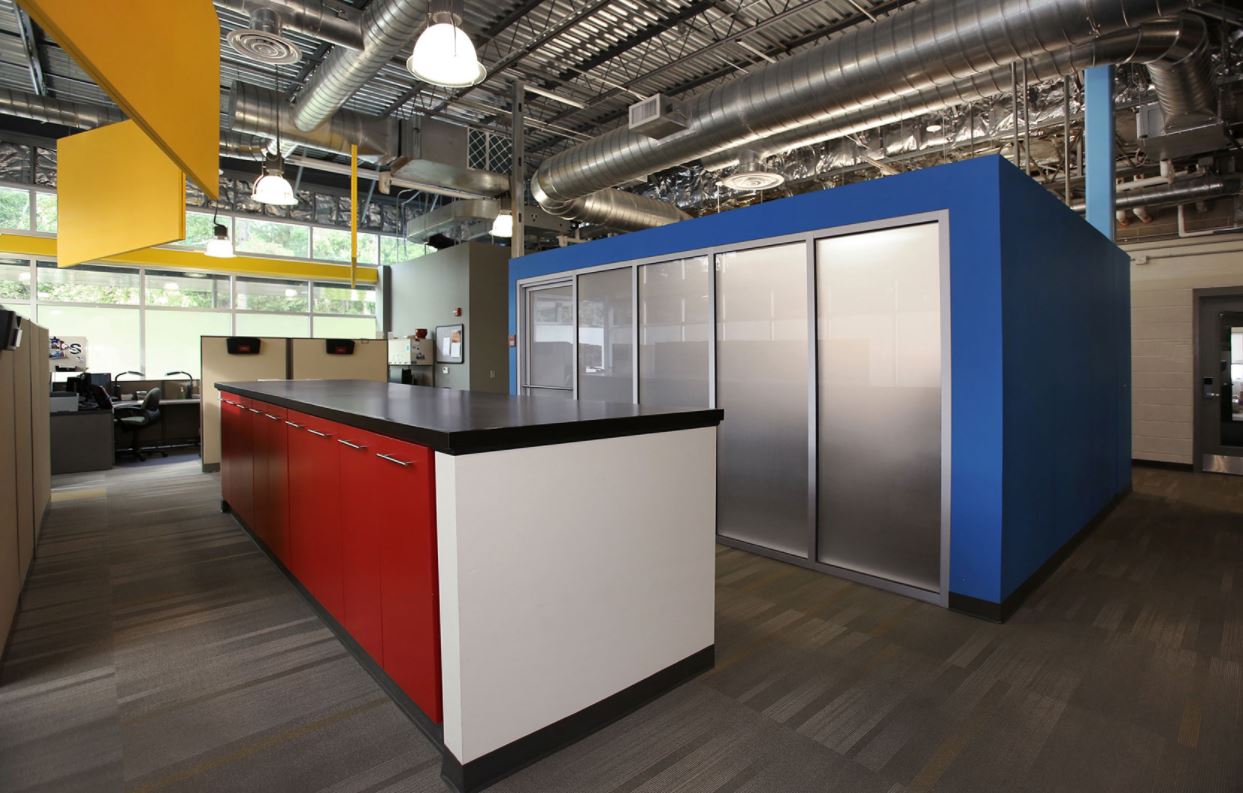 Stockton University: Facilities Department Administrative Office Building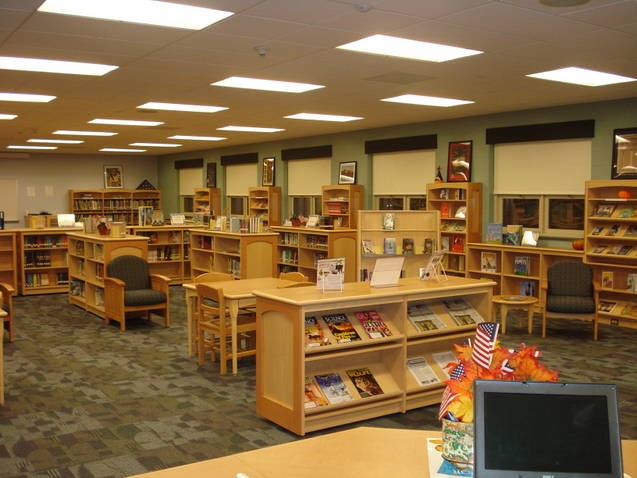 Stratford Township School District
Truck Wash at the CCIA Solid Waste Complex
West Essex Regional School District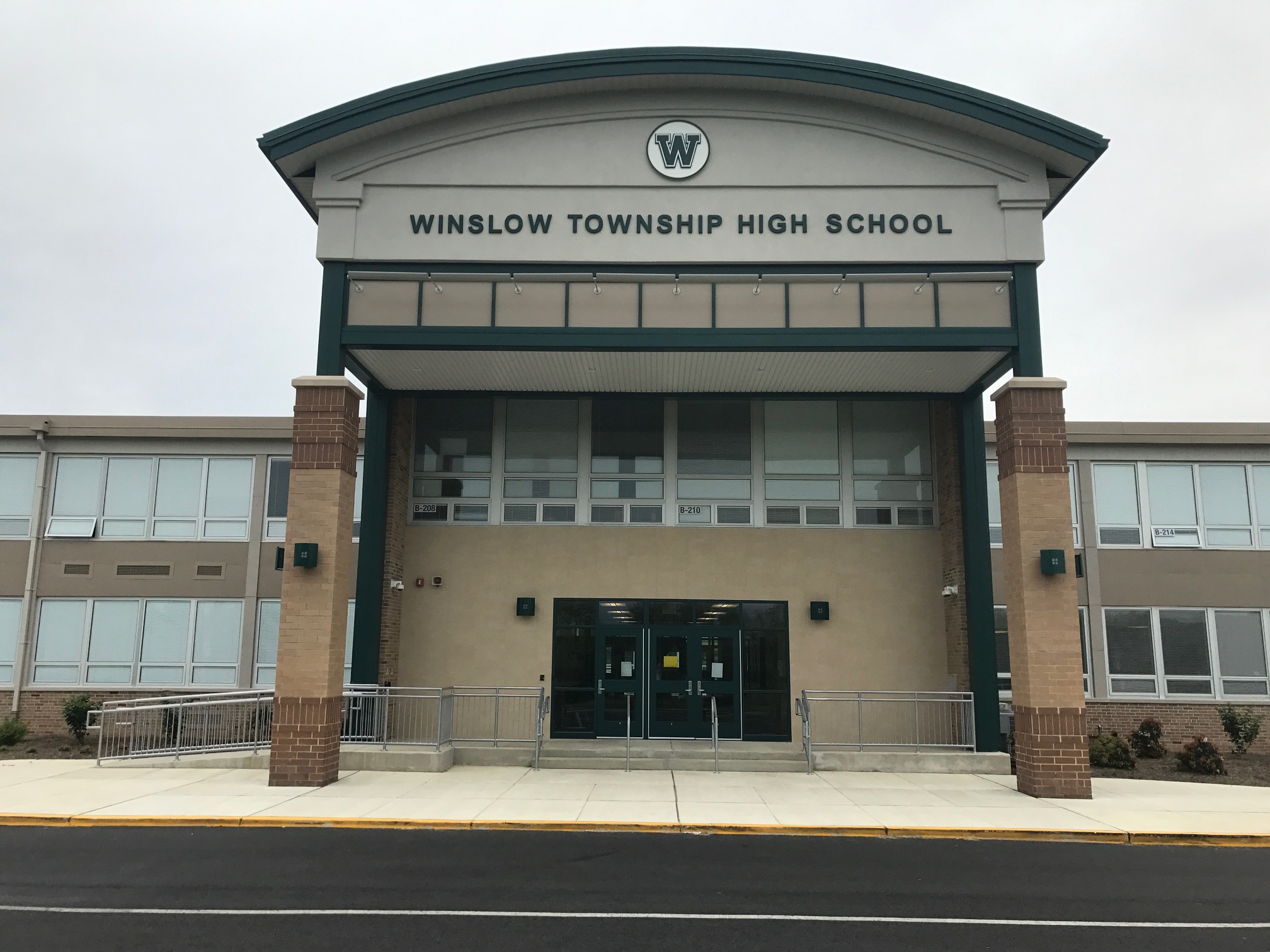 Winslow Township School District
56 PROJECTS IN 17 DISTRICTS

2015 Burlington Township Schools Referendum Projects

2016 PROJECTS • High School: Resurfaced track & resolved field drainage issues. • T. Hopkins: Rebuilt 3 gang toilet rooms & replaced front parking lot. • B. Young: Partial roof replacement & renovate 2 gang toilet rooms. 2017 PROJECTS • High School: Repaved parking lot, Phase I roof replacement, renovations to kitchen & cafeteria. • T. Hopkins: Replace gym floor, bleachers & wall pads. • B. Young: Repaved entire site, replaced gym floors & bleachers. 2018 PROPOSED PROJECTS • High School: Phase II partial roof replacement; replace gym floor, bleachers & wall pads; replace seating & carpet at Performing Arts Center.

275 North Delsea Drive Professional Services Complex

NEW ROAD Construction Management Company Inc. provided design, bidding, preconstruction, construction administration and construction management services from 2015-2017. Construction management services included budget management, change order reviews, cost negotiations, and weekly schedule sessions. NEW ROAD assisted in renovating the 30,000 SF second floor offices, exterior site and storm drainage work, roofing design and repairs, as well as rebranding with CCIA logo and colors. The construction included new 6,000 SF Motor Vehicle Commission building, renovation of 2nd floor (interior), completed in two phases, site work including four new signs and parking lot expansion, and renovations of the exterior of the building. Tenants within this professional campus include Cumberland County DSS, Cumberland County WFNJ, Gateway CAP, NCADD-NJ, NJDCF, NJDCA, NJ Agriculture, PRAC of Southern NJ. The official opening date was May 31, 2017. Project Value $2.8M

Bellmawr Public School District

NEW ROAD provided construction management services for the Roof and HVAC replacement at three (3) schools in the Bellmawr School District. Designed by Garrison Architects. Project Value $3M

Burlington County Head Start Program [Daycare]

Site locations include: Delanco, Lumberton, Pemberton and Browns Mills. This project consisted of re-roofing, replacement of HVAC systems and installation of new emergency generator. Site work included parking areas, drainage improvements and recreational areas. Design Professional The DaVinci Group. Project Value $2,500,000.

Burlington Township New Middle School

The construction of this new Middle School project was a 130,000 SF building area on a 17-acre site. This multi-story project included masonry and concrete plank with steel framed assembly spaces. Two (2) full gymnasiums, full kitchen and cafeteria, Resource Media Center, full service Science centers and State-of-the-Art Security and Technology. Designed by The Design Collaborative. Final Cost $23,500,000

Burlington Township Public Schools

NEW ROAD Construction Management Company Inc., performed district-wide additions, renovations and upgrades at the Elementary and High Schools including: B. Young School – New Air Conditioning Units, Electrical Service, Branch Electric Panels, Generator & HVAC Upgrades and Roof Replacement. High School - New IT Backup Generator, Air Conditioning, & Hot Water Replacement. High School Hopkins Building - New Cafeteria & Kitchen HVAC Units. B. Young & High School - Chiller & Generator Pads & Fenced Enclosures. T. Hopkins – New Gymnasium HVAC Units. Engineer: Highland Resource Group. Final Cost $5,000,000.00

Center for Workforce & Economic Development at Cumberland County College "2016" CMAA Project Achieve

NEW ROAD Construction Management Company Inc., was the Construction Manager of Record overseeing the creation of this $8 million two-story 38,000 SF building; constructed of steel frame, metal stud and sheetrock walls with brick exterior which had to be tied into the existing Campus infrastructure and central plant HVAC loop. The facility included classrooms, County office space, meeting rooms, public spaces for job seekers, State offices and training rooms. NEW ROAD cut construction cost by 20% on this project. NEW ROAD was presented the 2016 CMAA Project Achievement Award for the tremendous partnering efforts of the Team along with successful completion - safely, on time, with an aggressive one-year construction schedule, within budget and no litigation. Designed by Daley and Jalboot Architects.

Centennial Homes

NEW ROAD provided construction management services for this siding and window replacement project. Project Value $100,000

Cheltenham School District

NEW ROAD provided construction management services for the Historical Renovations and Foundation Waterproofing at the Myers Elementary School. Designed by Gilbert Architects. Project Value $2M

Cinnaminson Township Public Schools

NEW ROAD Construction Management Company, Inc. provided planning, pre-construction and construction management support throughout the additions and alterations to Cinnaminson High School, Cinnaminson Middle School, New Albany Elementary School and Eleanor Rush Intermediate School. In October 2014, residents approved over $35 million in improvements, mainly at the high school on Riverton Road. Just under $12 million was covered by the state. A portion of the funds went to security improvements at the New Albany Elementary, Eleanor Rush Intermediate and Cinnaminson Middle schools. The biggest improvements took place at the high school, with a new gymnasium and the connection of the second floor with new classrooms. Also, an elevator was added to transport teachers and students. Description of services included, but not limited to, new security vestibule addition and general office/administration area renovations at Eleanor Rush Elementary School, New Albany Intermediate School and Cinnaminson High School, along with site improvements. The Cinnaminson High School scope included a new main gym addition; a two-story link between classroom wings (new administration area and new science classrooms); replacement of HVAC systems, asbestos abatement; new lighting; technology and security upgrades; roofing replacement; masonry façade restoration, site work (including new parking areas, hardscaped plaza at the gym addition; and improved storm water management). Pre-construction began December 2014 and went through April 2015. The multi-phased construction began in May 2015 and went through December 2016. Occupancy was September 2015 for Eleanor Rush Elementary, New Albany Middle School and Cinnaminson Middle School. Occupancy for the Cinnaminson High School was September 2016; work in the High School Auditorium was completed December 2016. It is significant to note that total net change orders for this construction program was a net credit of $220,323.00 (-0.64% of overall original value). Designed by Garrison Architects. Project Value $40,048,000

Cumberland County College Arts & Innovation Center

NEW ROAD Construction Management Company, Inc. is excited to announce on March 24, 2017 there was a ribbon cutting ceremony for the Cumberland County College's New Arts and Innovation Center. NEW ROAD's provided preconstruction and construction management on this approximately 21,000 SF $7.7 million dollars, two-story building located at 321 N. High Street, Millville, NJ in the heart of the Arts District and the City's downtown. The Arts & Innovation Center is at the forefront of an anticipated revitalization of downtown businesses and culture by providing educational, training, retail and entrepreneurial space. Designed by Manders Merighi Portadin Farrell Architects, LLC.

Cumberland County Technical Education Center "2017 CMAA PROJECT ACHIEVEMENT AWARD"

NEW ROAD was engaged in 2015-2016 as the Construction Manager of Record for Cumberland County Improvement Authority and the Board of Education for the Cumberland County Technical Education Center. NEW ROAD's mission was to provide full service Project Management including planning, budgeting, preconstruction, estimating, constructability review, construction commissioning services and FFE for a $70-million-dollar project. The CCTEC project was a 204,000 SF, two-story vocational technical high school constructed of both steel frame and load bearing block walls with brick exterior via a multi-prime contracting method. The facility, located on a 56-acre undeveloped site and included two athletic fields, two maintenance buildings, new classrooms, TV Studio, lab rooms, school offices, Board of Education office suite, gymnasium, cafeteria, greenhouse, construction trade shops, cosmetology, Nursing, dental and media center. The building was constructed with LEED best practice design concepts, Homeland Security protocols and included state-of-the-art security and technology including high-efficiency LED lighting, terrazzo flooring, metal roofing, thermally glazed windows, Energy Star-rated roof coating, storm water management and computerized automatic monitoring system with motion sensors, gas and diesel pump station, and an electronic car charging station. The biggest challenge for the team was to complete the 204,000 SF building and site work in only 16 months. Designed by Garrison Architects. Project came in under budget at $68,604,770

Cumberland County Technical Education Center Phase 3 Track and Field

NEW ROAD Construction Management Company Inc. was the Construction Manager for the Design-Build Phase 3 of Cumberland County Technical Education Center project encompassing the installation of the new artificial turf multi-sports athletic field and adjacent running track, bleacher seating and associated storm water drainage. Services performed included: planning, budgeting, preconstruction, estimating, constructability review & construction management support for this design, bid, build, PLA project.

Cumberland County Improvement Authority Exterior Building Restoration & Facade Repairs

NEW ROAD Construction Management Company, Inc. provided construction management services during masonry cleaning and restoration, stone repairs, window restoration, handrail restoration, brick repairs and bronze front door restoration. Built in the late Nineteenth Century, the former Millville National Bank, now the offices of the Cumberland County Improvement Authority, located at 2 N. High Street in historic Millville, NJ, has been showing signs of age through soiled surfaces and deterioration of its limestone facade.

Cumberland County Solid Waste Facility - Exterior Building Refinishing

NEW ROAD Construction Management Company, Inc. performed planning, budgeting, preconstruction, estimating and construction management support throughout refinishing and recoating of fifteen (15) building at the Cumberland County Solid Waste Facility. Colors were chosen based upon the CCIA standard color scheme, work included the blower building, administrative offices, pump house and main gate house. Due to a strict schedule, project meetings were held every week.

Deerfield Township School District

NEW ROAD provided project management for the Additions and Renovations to Elementary School. Designed by J.W. Pedersen Architect, PC. Project Value $8M

Delran Administration Building

NEW ROAD provided Project Management for this project. Designed by KDA Associates Architects. Project Value: $4,000,000

Delran Township School District

NEW ROAD provided preconstruction, construction and closeout phase services for this project consisting of additions and renovations to a middle school and high school, and renovations to an elementary school. The building area was 50,000 SF in four additions. The renovated area was 250,000 SF in three schools. The building was multi-story masonry with steel structure additions. The additions included a new college level science wing, new classroom wings, new cafeteria, new administrative wings and state-of-the-art security and technology. Designed by Kanalstein Danton Associates. Project Value $28,000,000

East Greenwich Township School District

NEW ROAD provided pre-construction, construction and close-out phase services on this challenging, multi-school, multi-contract, phased renovation and addition capital facilities program. The renovations, totaling 60,000 SF, included new boilers, HVAC with complete ATC systems, life safety systems, emergency generators, fire suppression systems, lighting, abatement, re-roofing, technology upgrades, renovated classrooms, bathrooms, multi-purpose rooms and office areas. The additions, totaling 40,000 SF, included new classroom wings, cafeteria space, office space, boiler room and security vestibules. NEW ROAD's involvement during pre-construction saved the District considerable dollars on bid day due to our thorough constructability reviews and value suggestions on the overall building components. Our field managers worked closely with the District each day to ensure ongoing school operations were not impeded by construction and effectively managed the construction contracts assuring quality and time completion. Designed by Garrison Architects. Project Value $20,000,000

Edgewater Park Township School District

NEW ROAD Construction Management Company, Inc., working with Garrison Architects was engaged in November 2016 as the Construction Manager, with a goal of finishing the majority of the work at the Edgewater Park Township school district by the time school started in September 2017. Major renovation and additions to Anne C. Jacques, Mildred Magowan and Samuel Ridgway Schools included extensive HVAC replacement, security vestibules, interior door replacement, new corridor ceilings and lighting throughout, conference room and elevator additions. The work is funded by the $16.1 million bond referendum passed by voters in January 2016. The work also included new electrical services and emergency generators to all 3 schools as well as re-configuring the gas service for 2 of the schools. Over summer 2017, NEW ROAD worked with contractors to replace the heating, ventilation, electrical wiring and boilers at the schools, as well as added air conditioning to the wings at Magowan. Additional major work included improving the schools' security systems, including adding vestibules at both entrances and changing the door hardware so classrooms can be locked down. Some classrooms and offices were modified, and a conference room was built in the front of the middle school. An elevator was also installed at the Ridgway school. Installation of boilers and final completion of the project will carry into the school year with minimal disturbance.

Franklin Township Public School District

NEW ROAD Construction Management Co., Inc. provided construction and closeout project management services throughout duration of this project. The Administration Building restoration included new roof and exterior insulation and finish systems (EIFS), along with HVAC and Roof System Replacements at Caroline L. Reutter Elementary School and Main Road School. Designed by Garrison Architects. Project Value $5.7M

Freehold Borough Board of Education

NEW ROAD Construction Management Co., Inc. is providing preconstruction, construction and closeout project management services throughout duration of this project. The planned additions and renovations at the Park Avenue Elementary School / Freehold Intermediate School and Freehold Learning Center Elementary School include re-roofing, HVAC, Fire Alarms, PA and Clock Systems, classroom additions, media center and gymnasium. Architect: Fraytak Veisz Hopkins Duthrie. Project Value: $40,000,000

Glassboro School District

NEW ROAD is providing preconstruction, and construction project management services for the renovations, upgrades and rehabilitation at six (6) schools including the Administration Building, J. Harvey Rodgers School, Thomas E. Bowe, Glassboro Intermediate, Dorothy Bullock Elementary, and Glassboro High School. These six facilities have multiple construction projects going on simultaneously including new roofing, new life safety systems, asbestos abatement, office renovations, upgrades to the MEP systems, technology improvements, new chiller, new boilers, new AC units, new controls and lighting upgrades. Architect: Fraytak, Veisz, Hopkins, Duthrie. Project Value $24,000,000

Gloucester County Institute of Technology

Project consisted of construction of roof-mounted 638.82kW solar photovoltaic array. NEW ROAD assisted with the securing of the final approvals and Power Purchase Agreement for the system. Responsibilities include coordination with the Vocational Technical School to allow for free movement of the students and faculty on campus and allocation of critical parking resources. Safety and security of the campus population was a critical task. There were no incidents related to safety and security. During construction, NEW ROAD monitored the permitting, sitework foundations, structural work, and the electrical interconnections. Contractor: Ray Angelini, Inc. Project Value $3,000,000

Greater Egg Harbor Regional School District

NEW ROAD Construction Management Company Inc., provided preconstruction, construction and closeout project management during renovations, rehabilitation and replacements at Absegami, Oakcrest and Cedar Creek High School. Locker room rehabilitation includes replacement of existing finishes, new Physical Education and team lockers, new plumbing fixtures, and new HVAC equipment. HVAC replacement including new air conditioning. Renovation of gang toilets including removal and replacement of fixtures. Renovation and rehab to the Main Office and vestibule area for security. Technology and security upgrades, new security camera system and new intruder alarm systems at all 3 high schools.

Haddonfield Public Schools

NEW ROAD Construction Management Company, Inc. is providing preconstruction and construction program management support to this multiple five (5) district school for the duration of the 2016 Referendum project. The multiple school project includes work at J. Fithian Tatem Elementary School, Elizabeth Haddon Elementary School, Central Elementary School/Haddonfield Middle School and Haddonfield Memorial High School. The High School includes reconstruction of the 1950's era gymnasium, cafetorium and classroom wing; stadium repairs; track resurfacing; roofing repairs; HVAC modifications and site work. Work at other district buildings includes building envelope repairs (roofing, masonry, fenestration, etc.); HVAC modifications and site work. All buildings also will have new VoIP phone systems, paging systems and wireless clocks. Designed by Becica Associates. Project Value $35,000,000

Jackson Liberty High School

NEW ROAD provided preconstruction and construction project management services for a new full-service high school. The site area was 100 acres and the building area was 288,000 SF. New building included multi-story masonry with a steel structure. The school received two full gymnasiums, two full cafeterias, a performing arts center, multiple lecture halls, a resource media center, a full service science wing and state of the art security and technology. Designed by Fraytak, Veisz, Hopkins, Duthrie PC. Final Cost $71,800,000.

Lenape Regional High School District

NEW ROAD provided preconstruction, construction and closeout phase services for the new Seneca Regional High School. Designed by The Design Collaborative. Project Value $40M

Lumberton Township

NEW ROAD provided construction management for the additions & renovations to 2 Elementary Schools. Total Bond: $19 M

Mainland Regional High School "2013 CMAA Project of the Year"

NEW ROAD Construction Management Company Inc. served as the Construction Manager for the Renovations, Alterations and Additions to the Mainland Regional High School. The High School served grades 9 - 12 in a 200,000 SF building that was originally constructed in 1960 with additions in 1965 and 1990. Due to budget constraints, the facility had not been renovated or adequately maintained in years. The building required a complete rehabilitation along with replacement of components within the structure. In addition to the renovations, changes of use required major alterations to many areas and the need for supplementary academic programs required additions. The additions consisted of a Science Wing, Administrative Wing, an auxiliary area for the T.V. Studio and a large mechanical courtyard. The renovations and alterations consisted of a complete restoration of plumbing, mechanical, electrical, fire safety, data and communications systems, along with a complete replacement of architectural and finish items. The scope included total reroofing with the installation of a 725kVA solar array. There were multiple architectural, lead and asbestos abatement challenges arising as unforeseen conditions. Due to immediate intervention, these items were resolved without delay, thus causing no impact on the schedule. In the renovated areas, Mechanical, Electrical, Emergency, Data and Communication Systems had to be duplicated, having old and new systems operating throughout the project. The logistics of using the available area in Offices, Data Closets, Boiler Rooms and above ceilings to accommodate duplicate systems simultaneously were challenges successfully dealt with throughout all milestone phases. Designed by Fraytak Veisz Hopkins Duthrie Architects. Project Value: $41,000,000

Manasquan Public School District

Planned renovation work at the Elementary School includes new fire alarm system, security access control on all exterior doors, renovation of the media center, a new gym curtain, brick pointing and caulking, new HVAC controls, security cameras and a new VoIP phone system. Planned work at the High School includes renovated science labs, replacement of 2-story stair tower, new HVAC controls, card access control on exterior doors, VoIP phone system and new equipment for the TV Studio. New construction at the High School includes a 2nd floor addition with 2 science labs, a STEM lab, prep rooms, an IDF closet and an elevator. Designed by Garrison Architects. Project Value $12,000,000

Maple Shade School District

NEW ROAD provided pre-construction, construction and close-out phase services for the construction of four (4) additions and alterations to four (4) schools. The building area was 60,000 SF in four additions. The renovated area was 200,000 SF in four schools. The building was multi-story masonry with steel structure additions. New building included a main lobby/entry, classroom wings, state-of-the-art security and technology and two multi-purpose rooms including a gymnasium, stage, cafeteria and kitchen. Designed by Duca Huder Associates. Cost: $22,500,000

Moorestown Township Public Schools

NEW ROAD Construction Management Company, Inc. is planning, preconstruction and construction management support for duration of work for multiple district-wide renovation projects at each of the six schools in the Moorestown school district. Work includes: HVAC upgrades; partial and/or full roofing replacements; new security vestibules; data and technology upgrades; security upgrades (cameras and access controls); toilet room renovations at three schools; paving and site drainage improvements; new turf field, running track and field lighting at Moorestown High School; limited door and window replacements; science room renovations at William Allen Middle School. Work is being performed through twelve (12) separate construction work packages. Preconstruction work schedule began January 2014 and went through March 2015 with phased construction, multiple bids and various schedules for each work package beginning April 2015 and anticipated to run through August 2017. Our careful management of this Construction Program has resulted in net change orders, to date, of $89,574.00 which is 0.30% of awarded contracts. Designed by Garrison Architects. Project Value $42,000,000

Moorestown New Upper Elementary School

NEW ROAD provided construction management services for the new upper elementary school. Designed by Garrison Architects. Project Value $22,000,000

Mount Holly Township Public Schools "2016 CMAA Project Achievement Award"

NEW ROAD Construction Management Company, Inc. was engaged in 2014 as the Construction Manager for Mount Holly Public Schools. NEW ROAD's mission was to support preconstruction, construction and closeout of a $20M phased construction program. The program was a multi-phase, multi-school, multi-year, multi-contract assignment at all three school facilities. Work included asbestos abatement, demolition, complete HVAC system (equipment and controls) replacement, complete fire alarm replacement, electrical upgrades, building renovations and upgrades as well as security vestibules and door replacement at all three District Schools. NEW ROAD planned and constructed a new maintenance building, performed sitework, roofing and façade restoration. The work started in spring 2015 on second shift and was completed prior to school reopening in September with heat available on October 1, 2015 two weeks ahead of required date. NEW ROAD continued through the year on subsequent phases of work and now successfully completed all work with exception of final sitework projects. Our project has earned a CMAA project of the year award for the tremendous partnering efforts of the Team resulting in successful completion - safely, on time, under budget and no claims or litigation. During preconstruction phase, NEW ROAD realized the project design was over budget and needed to be value engineered to meet budget set two years earlier through a NJSDA Grant funding program. The team rolled up their sleeves and collaboratively identified and presented over $3M of cost reduction options to the Owner. Ultimately, through this process of creative value analysis of bid documents, refinement of required scope of work, and inclusion of critical alternate bids, we addressed all the required scope of work identified within the NJSDA funding agreement. The biggest challenges included coordination of asbestos abatement and construction work, coordinating with the District and Contractors to avoid interruption of operations and completing the project within the demanding time frames. Contractors worked the evening shift through May and June of 2015 and 2016 in the occupied schools removing asbestos from the crawl space, removing and rouging in piping from the crawl space and interior corridors and roughing in wiring and fire alarms systems in the crawl space and interior corridors as well as working on the new main power feeds into both buildings. Designed by Regan Young England Butera. Budget $24,000,000

Mount Laurel

Additions to Two Schools New Elementary School. Total Bond: $19 Mil

Mount Laurel Fire District

NEW ROAD Construction Management Company Inc., provided design services for the proposed bond referendum and project management services throughout renovation and upgrades. Facility assessment and renovations of three (3) fire stations included Masonville Station 361, Birchfield HQ 363 – Elbo Lane Station and Fellowship Station 362 – Church Street along with Administration Facility. Project Value: $4,000,000

New Jersey Turnpike Authority Facilities Improvement to Interchange 1 Program

NEW ROAD Construction Management Co., Inc. working with Hill International, Inc. is providing construction management and inspection services in support of New Jersey Turnpike Authority's Facilities Improvement Program. The project, a 4,000-ton capacity Salt Shed including ground improvements was built on existing wetlands requiring extensive water diversion via underground RCP, headwalls inlets and storm drains tying into a retention basin. NJDEP regulations required ground improvements which the design team specified augered concrete columns (159) at a 3-0 diameter and a 70-0 depth with a Load Transfer Platform resting on said columns. The salt shed walls are poured in place 5,000 psi concrete resting on an oversized footing. The timber framing consists of built up Glu-Lams treated for salt corrosion. The roof is standing seam metal with vapor barrier, vent guard and 8″gutter system. All base paving, concrete pads, sidewalk and curb is complete. In addition, all utilities were re-routed (as the existing encroached on the new building footprint) without a service interruption to the toll plaza. A new employee entry and parking area and permanent maintenance trailer and a diesel fuel island are also within the project's scope.

North Hanover New Upper Elementary School

Project consisted of construction of a new elementary school with a site area of 20 acres and a building area of 130,000 SF. New building was multi-story with masonry and steel structure. The new elementary school included a full regulation gymnasium, full kitchen and cafeteria, performing arts center, resource media center, full service science wing and state-of-the-art security and technology.

Ocean City Intermediate and High School District

Renovations, HVAC replacement and complete Mechanical System Upgrades with a new Building Controls System at Ocean City High School and Intermediate School. Upgrades include new boilers, new chillers, new condensers, new VFD pumps, new rooftop units, and new heat recovery units throughout the High School. Electrical circuits and panels were upgraded and replaced as required to support the new mechanical equipment. New controls with full graphics were installed for the entire system. Engineer: The DaVinci Group. Final Cost: $3,000,000

Pinelands Regional School District

NEW ROAD will be providing preconstruction, construction and closeout project management services throughout the duration of the repairs, improvements & upgrades at the High School & Junior High School projects. HIGH SCHOOL: Track and tennis court replacement. All Exterior Façade Reconstruction, Site work, Interior Renovations, HVAC and Electrical System Upgrades, roof replacement. JUNIOR HIGH SCHOOL: Bus loop and reconstruction of the rear bus staging area. Interior Renovations, HVAC, and Electrical System Upgrades. All Exterior Façade Reconstruction, Site work, Interior Renovations, HVAC and Electrical System Upgrades, roof replacement. Designed by Garrison Architects. Project Value $54,000,000

Plumsted Township

Additions and Renovations to Two Elementary Schools Additions and Renovations to Elementary School New 5-8 Middle School Additions and Alterations to Elementary School and High School New Primary School. Total Bond: $35 M.

Point Pleasant School District

NEW ROAD is providing construction management services during renovations, replacements and alterations at three schools including Nellie Bennett Elementary, Point Pleasant High School and Point Pleasant Memorial Middle school. Works includes light fixture and ceiling replacements, science lab alterations. Design by Netta Architects.

Rancocas Valley Regional High School "2015 CMAA Public Building Project Award"

NEW ROAD provided project management from pre-construction through construction and closeout for the new stadium and athletic complex at the Rancocas Valley Regional High School. Services included demolition of existing stadium, remediation of soils and track cinders, new drainage systems, construction of new turf field, six lane rubber track, storage building, concession stand, field lighting, grandstands, pressbox with elevator, concrete plaza, and new parking lot. Designed by Garrison Architects. Engineer: Edwards Engineering Final Cost: $5,000,000

Rowan College at Gloucester County

NEW ROAD was engaged by Gloucester County Improvement Authority during the approval process phase of the new Ground Mounted 3.046 kW Solar Photovoltaic Array project to assist with the securing of the final approvals and Power Purchase Agreement. During construction NEW ROAD monitored the permitting, sitework foundations, structural work, and the electrical interconnections. Responsibilities included coordination with the College to allow for free movement of the students and faculty on campus and allocation of critical parking resources. Completion 2013. Project Value $13.5M

Springfield Township School District

NEW ROAD provided preconstruction and construction project management for the upgrades and renovations including HVAC upgrades, roofing repairs, electrical upgrades, fire alarm replacement, security/access controls, phone and paging system and door and window replacements. Designed by Spiezle Architectural Group. Project Value: $6,400,000

Stockton University: Facilities Department Administrative Office Building

NEW ROAD provided construction and closeout phase services for renovations and alterations. Richard Stockton College in Galloway NJ (renamed in 2015 to Stockton University) converted the College's existing 16,000 sq. ft. plant management pre-engineered building into executive and operations offices. NEW ROAD provided punch list and completion of several projects that included multiple design firms and general contractors. Designed by SOSH Architects. Project Value $2,000,000

Stratford Township School District

Project consists of additions and alterations to two schools. Additions include a kitchen, media center and science lab classrooms. Alterations include mechanical, electrical and plumbing system upgrades, new administration offices and renovations to multipurpose rooms, classrooms and common areas. Designed by Garrison Architects. Project Value $10,000,000

Truck Wash at the CCIA Solid Waste Complex

This new 4,800 SF single-story self-contained truck wash facility is located on the Cumberland County Improvement Authority's solid waste landfill facilities for large scale County vehicle use. NEW ROAD provided design, preconstruction, construction administration and construction management services. Construction Management services included budget management, change order reviews, cost negotiations, and weekly schedule sessions.

West Essex Regional School District

NEW ROAD provided construction phase services on this challenging renovation and upgrade project, working closely with the District, DiCara Rubino Architects and Contractors to effectively and efficiently manage the project. Construction, renovations and alterations to the High School and Middle school included complete site restoration and paving. Construction of middle school included: New technology rooms, new administrative offices, toilet room and locker room renovations, boiler room replacements and upgrades, window replacements and bleacher replacement. Construction of high school included: New science lab/classrooms, window replacements and locker and bleacher replacements. Final Cost: $2,500,000

Winslow Township School District

NEW ROAD provided Full Service Project Management to the High School, Elementary School & District-wide electrical upgrades involving eight (8) schools for a $7.5 million-dollar project. The High School project included site work to improve the Bus Drop off and automobile traffic at the Main entrance, landscaping, and construction of a new two-story entry canopy including stairs, ramps, signage and lighting. Winslow School #4 consisted of a 25,700 SF addition including eleven (11) Pre-K classrooms each with handicapped accessible toilet room, a special education classroom, full size gymnasium, gauge toilet rooms and multiple support spaces. The site work consisted of the removal of an eight (8) classroom modular building, driveways, sidewalks, utilities, storm water management system, playground, fencing and landscaping. The District-wide electrical upgrades consisted of expanding electrical power for increased technology capability to all eight (8) District Schools. Design by Garrison Architects. Project Value $11,500,000
SATISFIED SCHOOL DISTRICTS
Absecon City
Barrington Borough
Bellmawr Borough
Bordentown Regional
Burlington County BCIT & BCSSSD
Burlington Township
Cheltenham Township
Cinnaminson Township
Cumberland County
Deerfield Township
Delran Township
East Greenwich Township
Evesham Township
Franklinville
Galloway Township
Glassboro
Gloucester County GCIT & GCC
Greater Egg Harbor Regional
Haddonfield Public Schools
Hainesport Township
Hamilton Township
Jackson Township
Lacey Township
Lenape Regional
Lumberton Township
Mainland Regional
Maple Shade Township
Medford Township
Medford Lakes Township
Moorestown Township
Mount Holly Township
Mount Laurel Township
Mullica Township
North Hanover Township
Ocean City
Plumsted Township
Point Pleasant Borough
Rancocas Valley Regional
Salem County Vo-Tech
Somers Point
Southern Regional
Springfield Township
Stratford Borough
Tabernacle Township
Upper Freehold Regional
West Essex Regional
Wildwood Crest
Winslow Township
Woodbury